GoldBroker is launching its free Android app. It can be downloaded directly from Google Play.
GoldBroker is announcing the launch of its app for smartphones using Android, Google's mobile operating system.
A year after having developed the iOS app, GoldBroker is going further in order to satisfy a growing demand.
GoldBroker's app features optimised usability for smartphones running with Android.
Among the app's functions, users can find the most important news about the gold market, charts of gold and silver spot prices, as well as the videos put online by GoldBroker. Numerous sharing options are available for social networks.
Investors have access to a secured space where they can see the performance of their stock in real time.
GoldBroker is committed to pursuing its innovation strategy and will offer, in the months to come, new services for mobiles.
GoldBroker's Android app is available on Google Play in French and in English.
>> CLICK HERE to download it for free.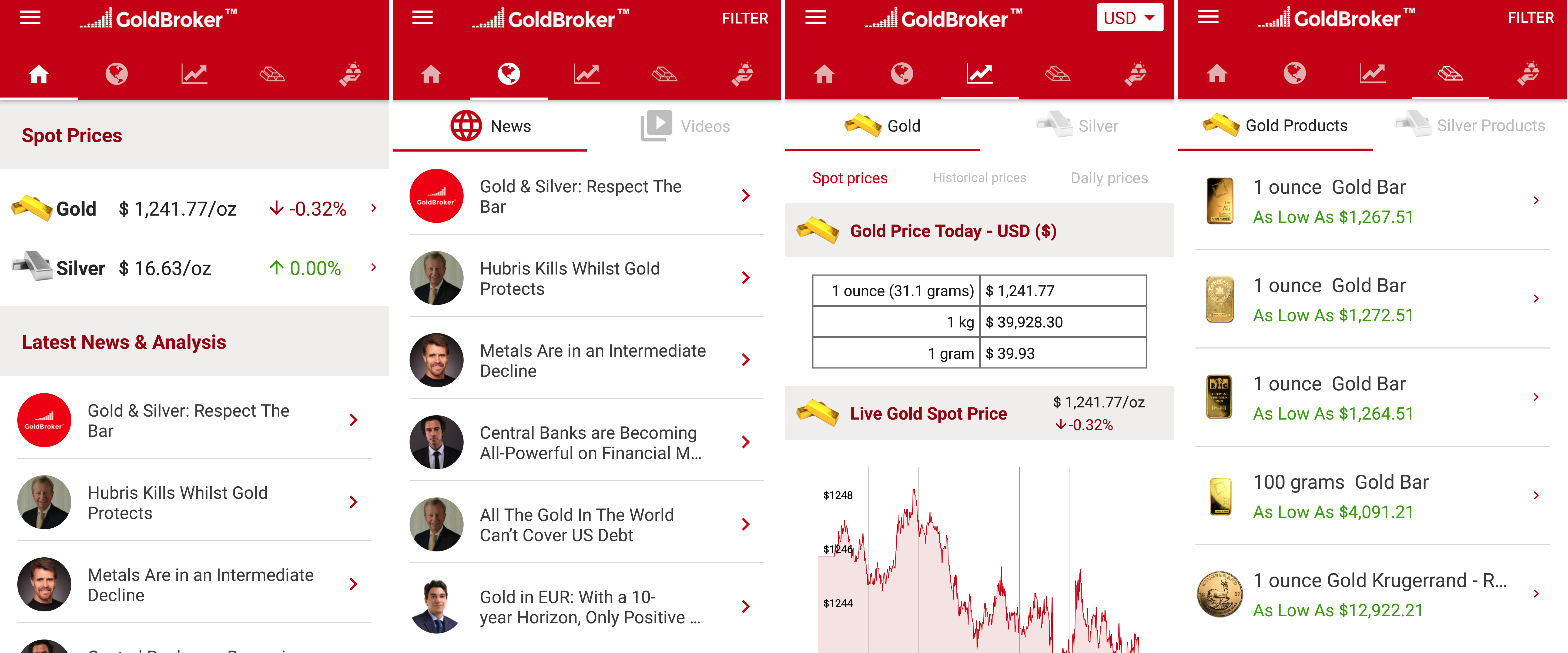 ANDROID APP'S FEATURES
- News: Don't miss any news about the gold and silver markets. The whole of GoldBroker's articles, analyses, interviews and videos are at hand. Activate the notification system in order to be alerted in real time of the latest publications.
- Gold and silver prices: Live gold and silver spot prices in several currencies (dollar, euro, pound, Swiss franc). You will also find historic charts (5 days, 1 month, YTD, 1 year, 5 years,10 years) and the daily closing prices since 1973.
- Investors' space: Secured space, reserved exclusively for GoldBroker investors. See the performance of your stock in real time.
- Catalogue of gold and silver products: Discover the details on all the products (bars and coins) available with GoldBroker.
- Contact / Support: You can contact GoldBroker's Customer Support via messaging or phone from the app.
- Knowledge Center: Consult our Investor's Guide to discover the gold and silver markets.
- Social networks: You can share instantly the contents of your choice on social networks.

More info on the free GoldBroker's Gold & Silver prices app.