Here we have a buy signal with the Gold Oscillator: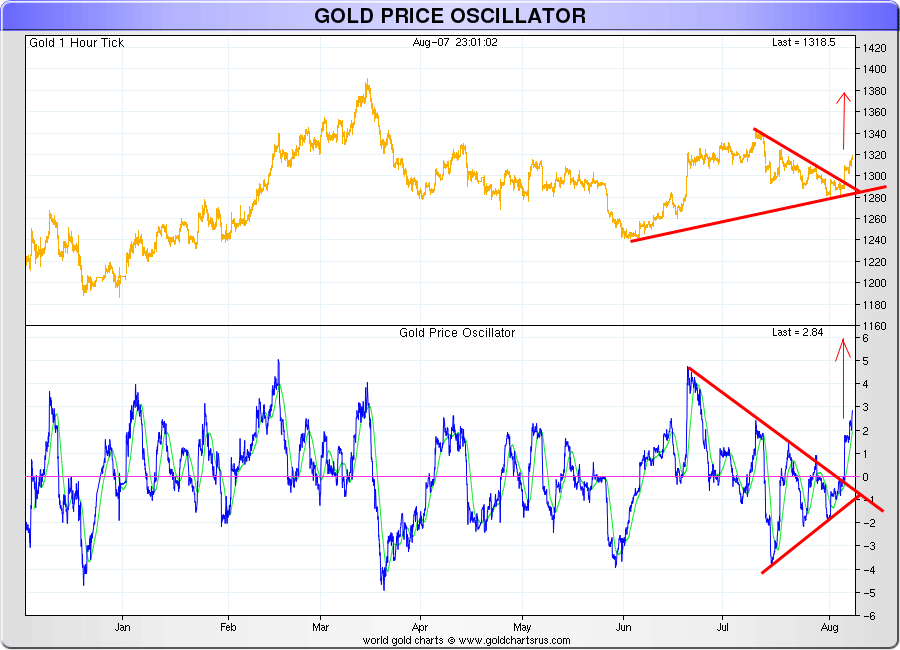 Stepping back a little we see the larger picture.
A strong break here above the red line will indicate that the bear is over & the new bull alive & well.
With the price oscillator a move above 10 will see the gold price above 1400 & be a major buy signal.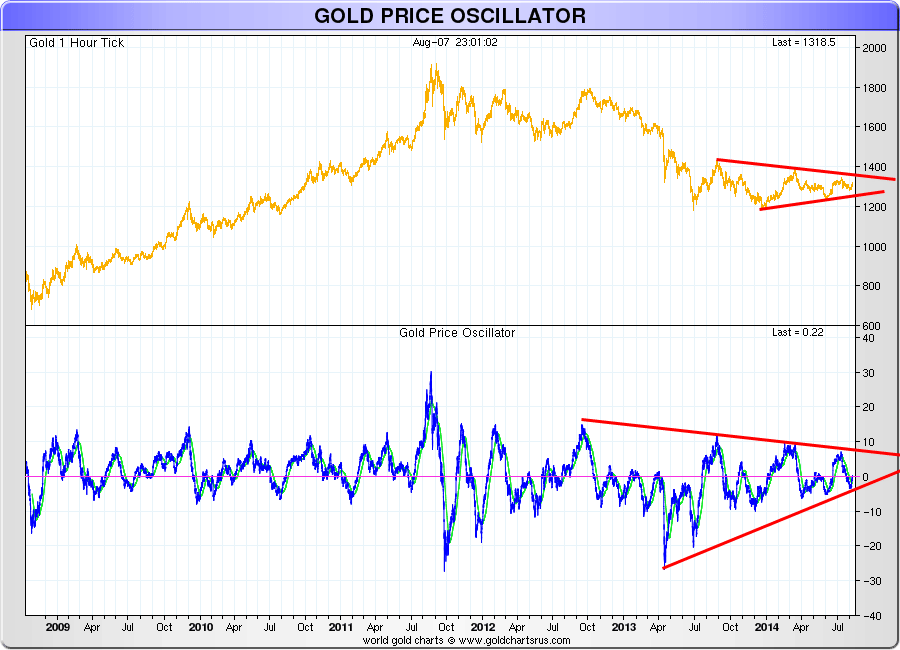 Here's an example from the earlier period.