Since the collapse of financial markets in the 2008 recession, few entities have been as widely scrutinized and discussed as JP Morgan (JPM). The financial giant has been under the microscope of investors and regulators alike, as the company is still facing litigation from that bear market. As a major institution in the U.S., it is not entirely uncommon to face a number of lawsuits each and every year, but JPM has seen an especially high number of suits, many of which resulted in some hefty penalties.
This chart shows some of the biggest fines JPM has received in the last few years and how the stock reacted.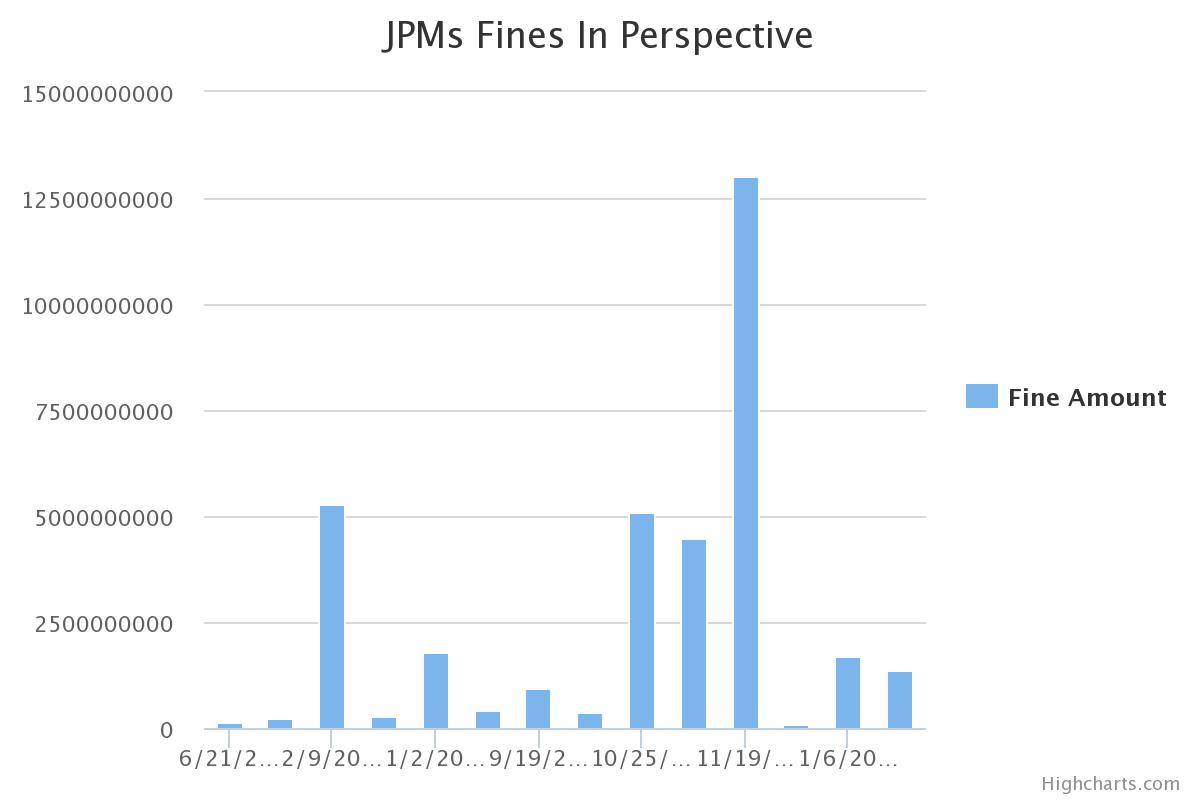 All in all, JP Morgan was fined $35,241,500,000 in a three-and-a-half year period. Nearly all of the penalties were tied to the financial crisis and the company's promotion and use of mortgage-backed securities.
> Click here to learn more about each fine
The chart below shows JPM's stock price since 2011 throughout all of the recent fines and litigations: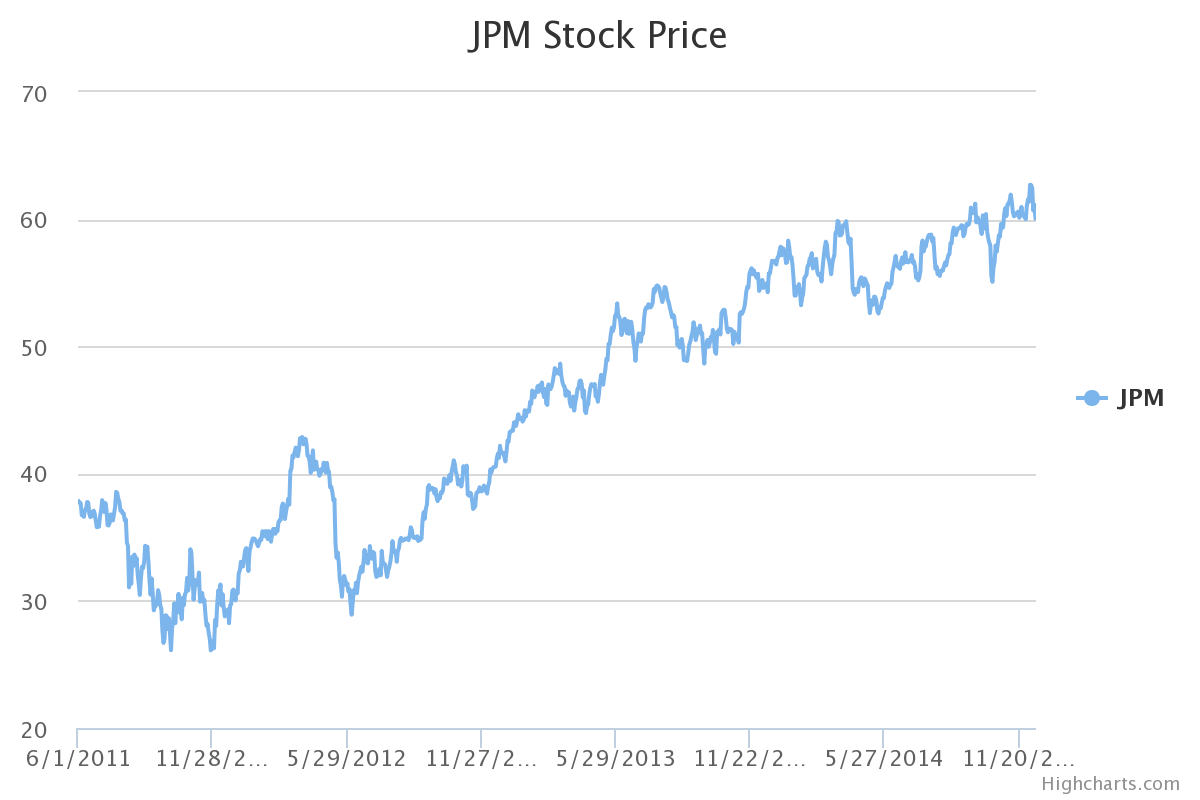 Original source: Dividend.com
The information contained in this article is for information purposes only and does not constitute investment advice or a recommendation to buy or sell.