Press release
In the aftermath of Egon von Greyerz joining Goldbroker.com's board of directors, we are pleased to announce that Philippe Herlin has joined our editorial team.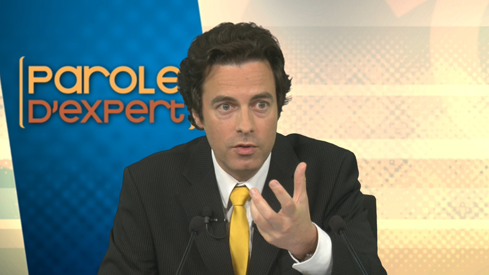 Fabrice Drouin Ristori (Goldbroker.com's founder/CEO) :
"We are pleased to welcome Philippe Herlin as a weekly contributor to our editorial team. Philippe Herlin, who has written many books and is a finance researcher, will be covering financial and economic news. He will bring an alternative point of view and useful insight which will help in understanding this financial crisis we're going through. "
Philippe Herlin is a researcher in finance and a junior lecturer at the Conservatoire National des Arts et Métiers in Paris. He has published many books with Eyrolles : Repenser l'économie (Rethinking the Economy), France la faillite? (Bankrupcy for France ?), and L'or, un placement d'avenir (Gold : an Investment for the Future). For more information : Philippeherlin.com
A proponent of extreme-risk thinkers like Benoît Mandelbrot and Nassim Taleb, and of the Austrian School of Economics, he will be bringing his own views on the actual crisis, the Eurozone, the public debts and the banking system. Having written a book on gold that has become a reference (L'or, un placement d'avenir, Eyrolles 2012), he wishes to see gold play a growing role in our economies, all the way to its full re-monetization.
Phlippe Herlin's articles will be published in Goldbroker.com's Flash Report de Goldbroker.com.
The information contained in this article is for information purposes only and does not constitute investment advice or a recommendation to buy or sell.