China topped up its gold holdings for a 12th straight month in October, adding to a wave of purchases by global central banks that's lent support to bullion prices.
Stockpiles of gold reported by the People's Bank of China rose by about 740,000 troy ounces in October, according to official data released Tuesday. That's equivalent to about 23 tons, and takes total holdings to 2,215 tons.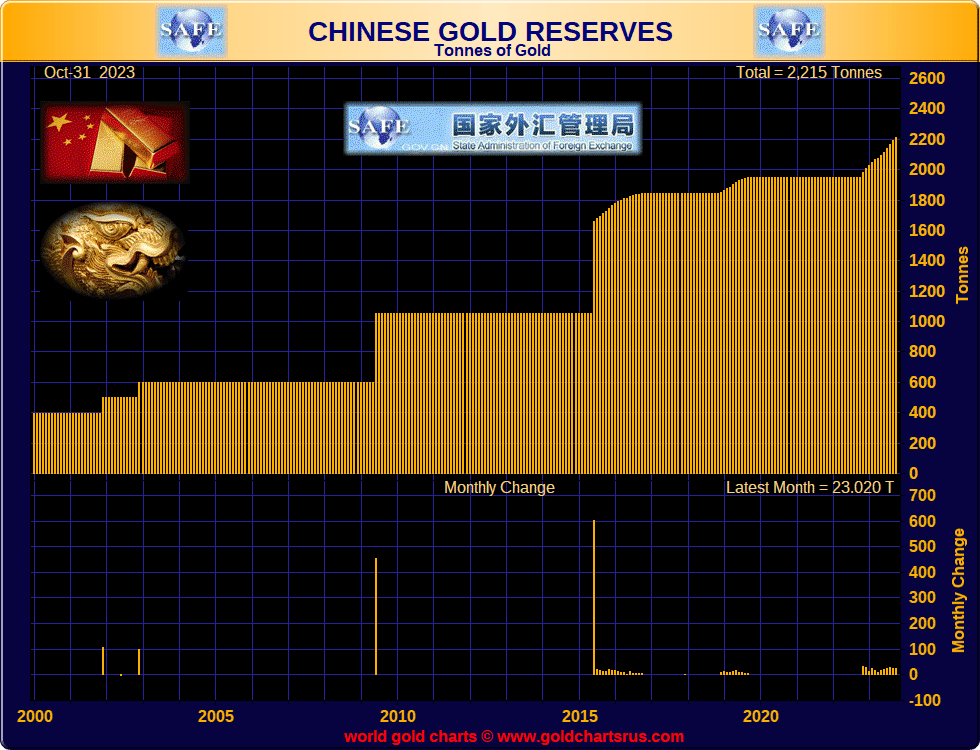 China's government has been among the biggest stockpilers of gold in the past year as nations from Poland to Singapore diversify their financial reserves by adding the precious metal. Central-bank purchases rebounded in the third quarter to the highest amount this year, according to the World Gold Council.
China has been a bright spot for overall gold demand in in 2023, and domestic prices were trading at record levels last week. Investment demand for gold will remain robust through the end of this year, the World Gold Council said.
Original source: BNN Bloomberg News
Reproduction, in whole or in part, is authorized as long as it includes all the text hyperlinks and a link back to the original source.
The information contained in this article is for information purposes only and does not constitute investment advice or a recommendation to buy or sell.