By Kana Nishizawa
Mark Mobius is sensing danger in the explosive growth of cryptocurrencies.
Governments will begin clamping down on digital currencies because of their use in illicit financing, with terrorist groups to drug dealers contributing to their rise, Mobius, executive chairman at Templeton Emerging Markets Group, said in an interview in Hong Kong Monday.
"Cryptocurrencies are beginning to get out of control and it's going to attract the attention of governments around the world," Mobius said. "You're going to get a reversion back to gold because people are going to wonder, can I really trust these currencies?"
And the crackdown may have already started -- at least in China, home to the majority of bitcoin miners.
The People's Bank of China said Monday that initial coin offerings are illegal and that all related fundraising activity should be halted immediately. The central bank said it has completed investigations into organizations and individuals who have conducted so-called ICOs, and have ruled that such activities disturb financial order and will be banned.
In the U.S., both banks and regulators are studying distributed ledger technology. Federal Reserve officials have made a couple of formal speeches on the topic in the past 12 months, but have voiced reservations about digital currencies themselves.
Bitcoin Falls
Mobius isn't the only one voicing concern. Bank of America Merrill Lynch was cautious around bitcoin in July, saying there were a lot of obstacles, such as theft and hacking risks, that make it unlikely it will gain the status of pledgeable collateral.
Bitcoin fell more than 10 percent on Monday, after news of the PBOC curbs. While the cryptocurrency is still up more than 360 percent this year and is still within striking distance of its record, it's also prone to wild swings. Bitcoin surpassed the price for an ounce of gold for the first time in March.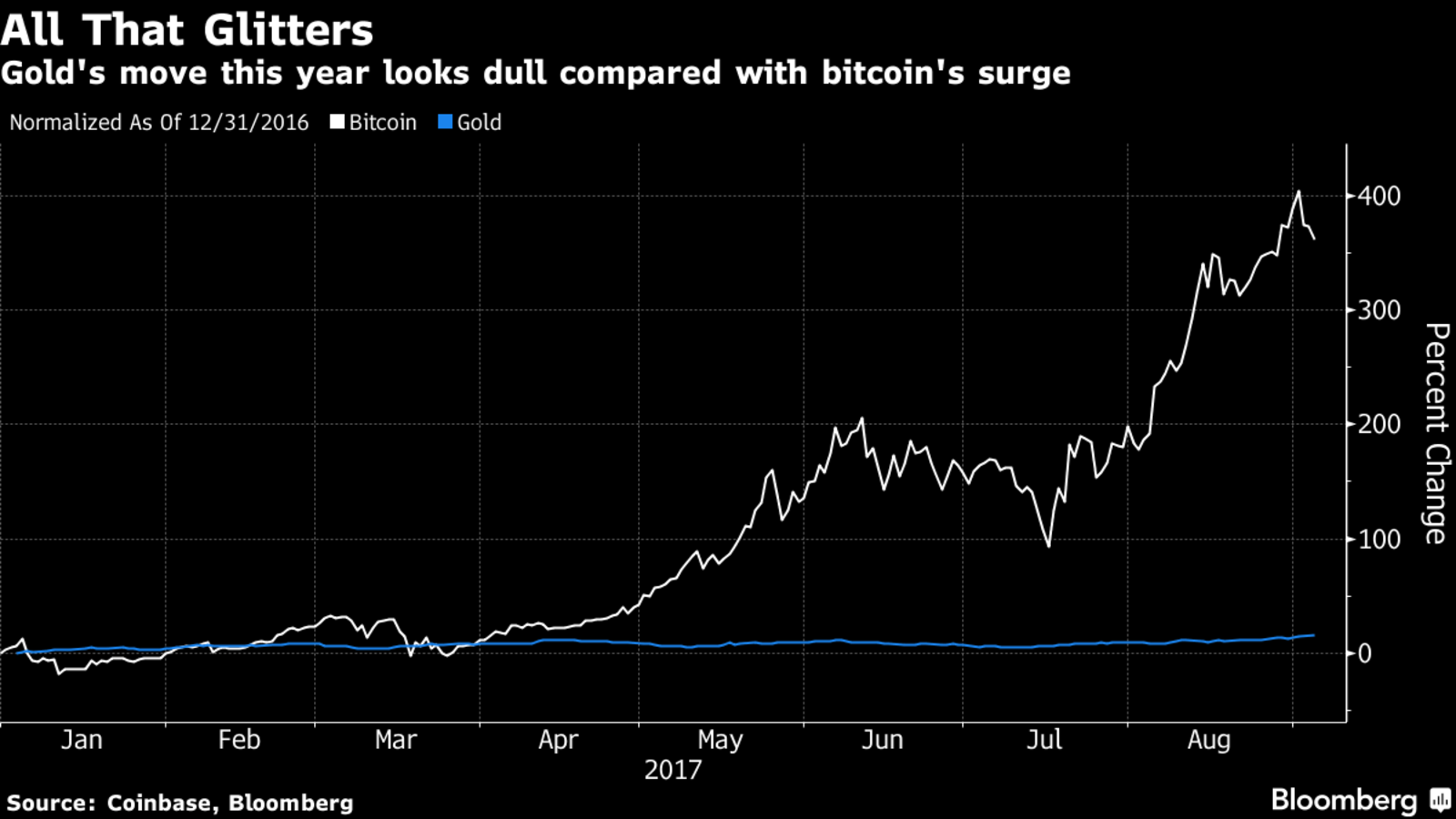 Investors have poured hundreds of millions of dollars into the digital currency market this year alone, with the dollar value of the 20 biggest cryptocurrencies around $150 billion, according to data from Coinmarketcap.com.
"People need a means of exchange and they need to trust that," said Mobius, who was interviewed before China's announcement. "Right now the trust is good -- with bitcoin people are buying and selling it, they think it's a reasonable market -- but there will come a day when government crackdowns come in and you begin to see the currency come down."
Original source: Bloomberg.com