Deutsche Bank macro strategist Jim Reid charts the best-performing asset classes since President Obama was elected on November 4, 2008.
It is no surprise that gold, silver, oil and corn are at the very top of this list.
Over the past four years, Silver has returned 200% and Gold 120% in dollar terms, following the printing of dollars by the Federal Reserve in its attempt to breathe life into the economy through quantitative easing.
Silver and gold were the best assets to own during President Obama's tenure. Reid writes, "In brief you've wanted to be in Silver and Gold and not in Greece, Italian or European bank equities during Obama part 1."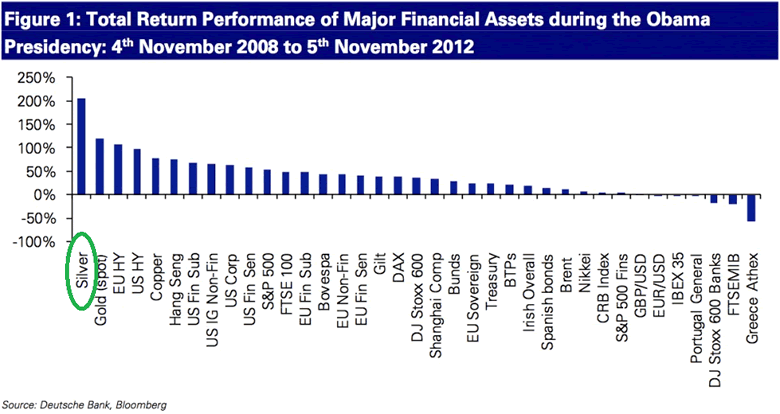 The information contained in this article is for information purposes only and does not constitute investment advice or a recommendation to buy or sell.