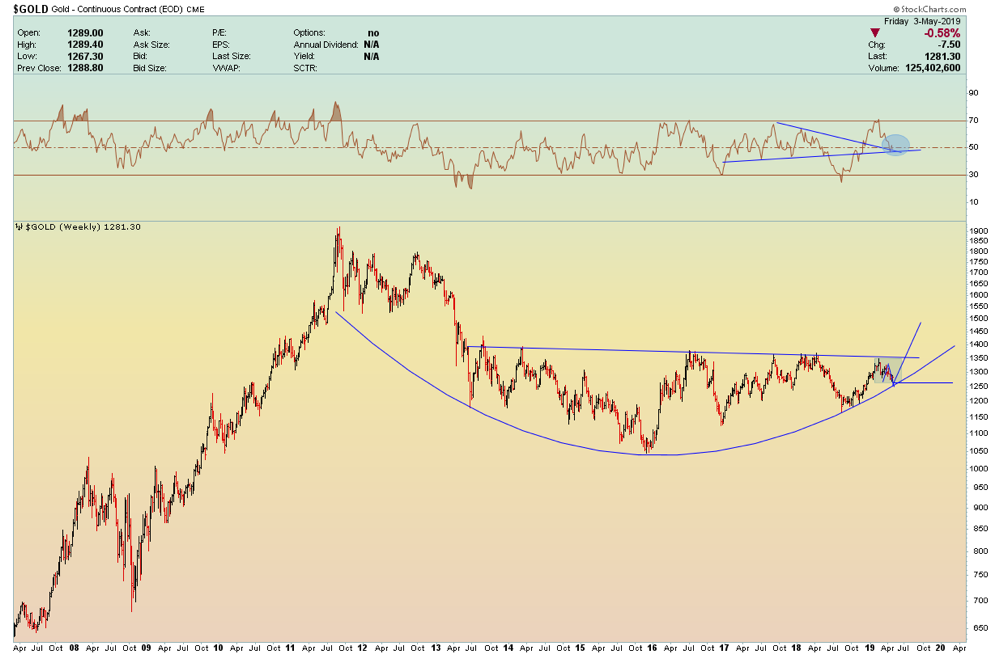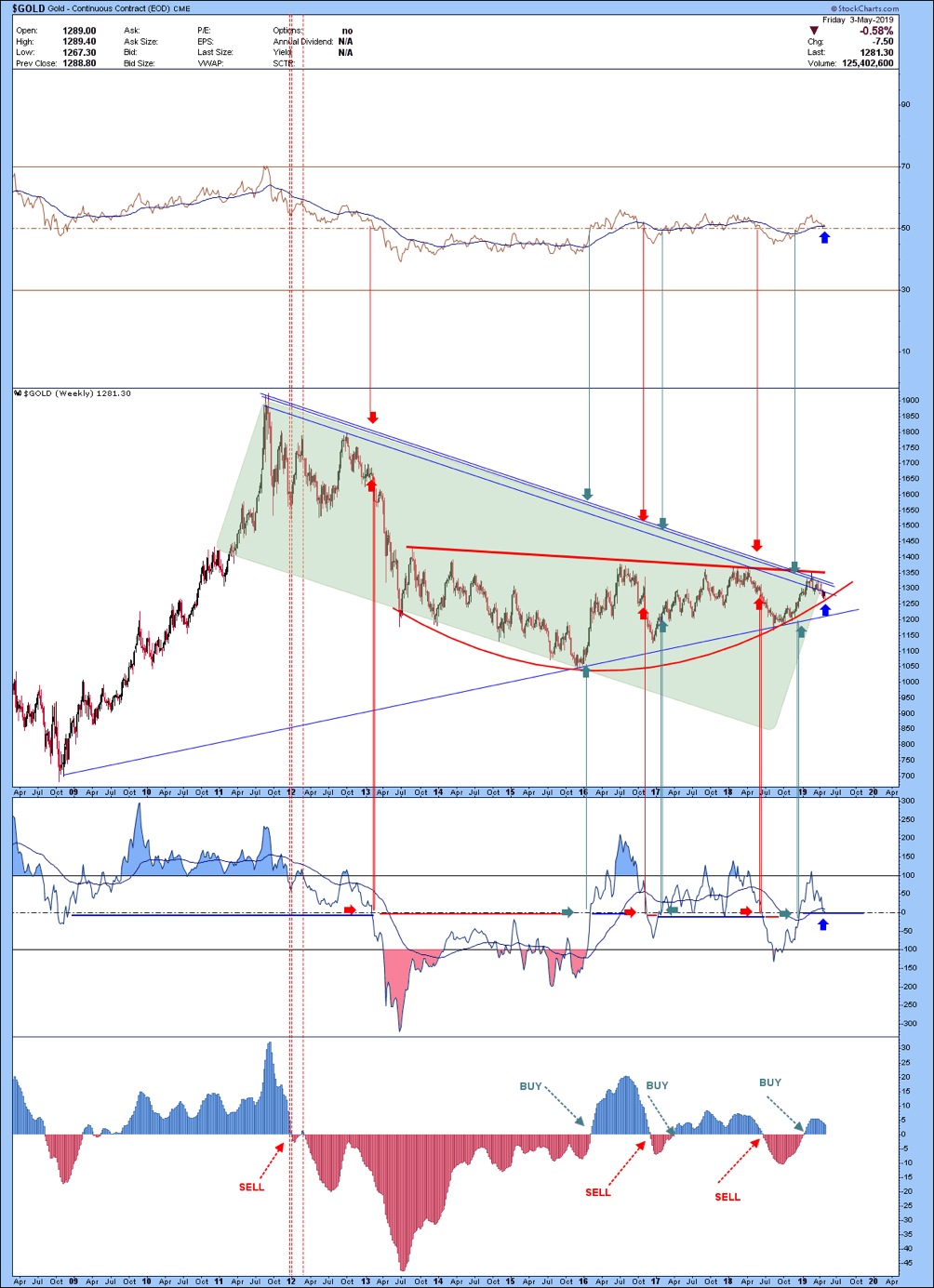 In my report dated 17th March, 2019 I signaled a technical structure with a rounded base and the weakness was still physiological, but in perspective, the second half would represent the ideal period for the breaking out of the resistance in the area of $1350...
The recent downward movement has led to retesting the rounded base and now - with Friday close – gold has completed the correction in three waves (classic corrective movement) so now we are in the ideal condition to attack $1286-$1300 first and then the decisive resistance of $1350.
For now, the long-term indicators have not given any long-term bearish signals, so the overall scenario remains bullish. In the short term, gold is a little below its key level at $1286 and if we see a five wave rally (in silver, too) it would be a strong sign to support a move higher from here.
Gold: Analogy With 2010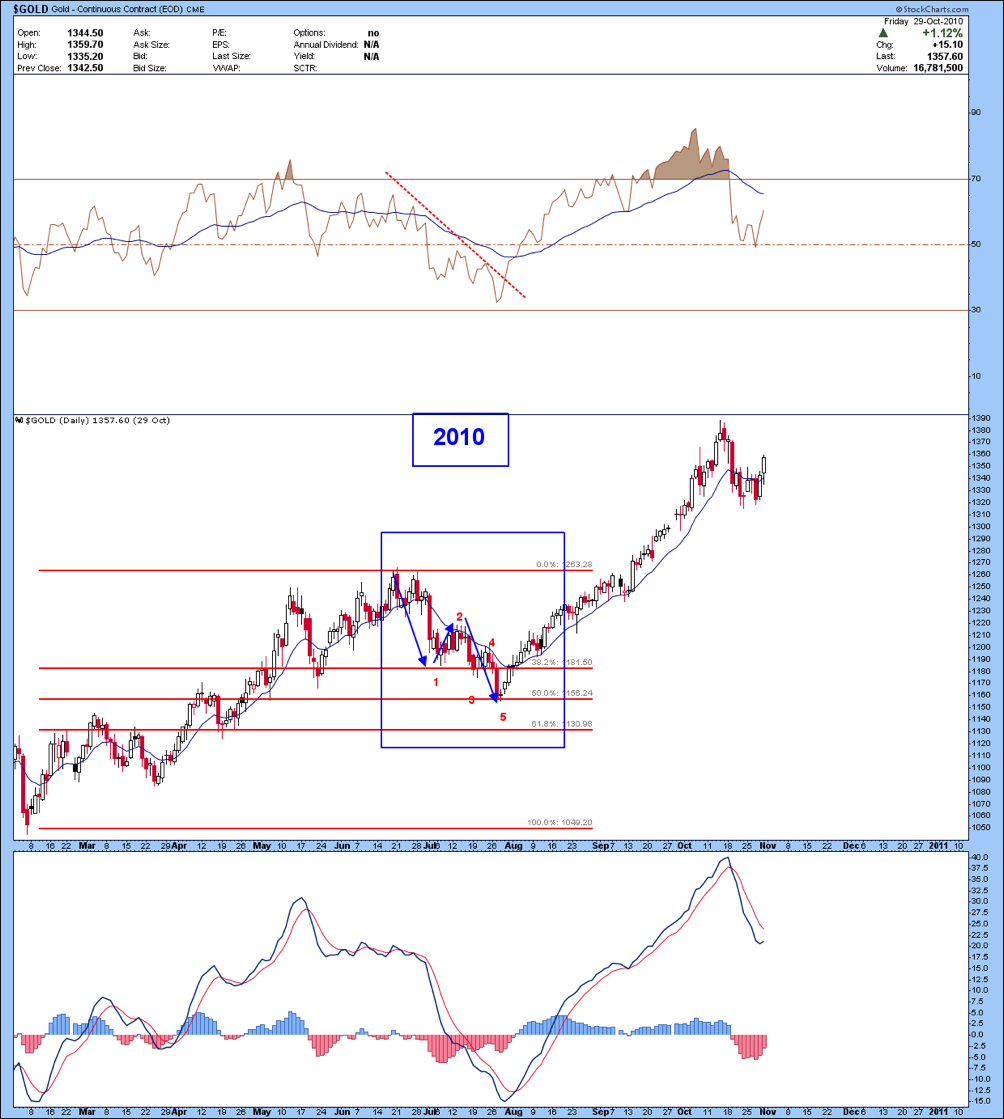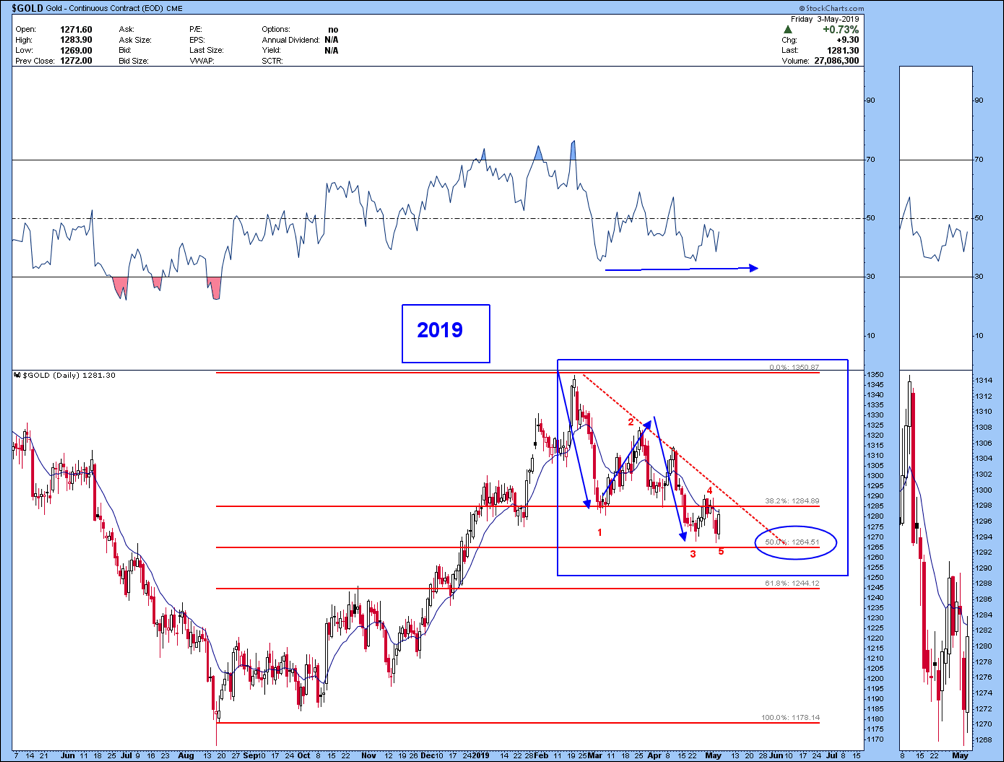 The current bearish phase recalls what we saw in 2010: a movement in five waves with a retracement completed on a Fibonacci level of 50%. In the current situation, the positive divergence with the RSI confirms the hypothesis that the correction is now complete. The three-wave correction is usually bullish and is reinforced by the Elliott count of five waves, in the classic retracement. The key level at this point remains $1266, which should be considered the level to be monitored in the coming days.