China's gold reserves stood at 62.64 million ounces (about 1,948 metric tons) at the end of November, central bank data showed Saturday.
The gold reserves, valued at around 68.62 billion $, remained unchanged from that at the end of October, according to data from the People's Bank of China.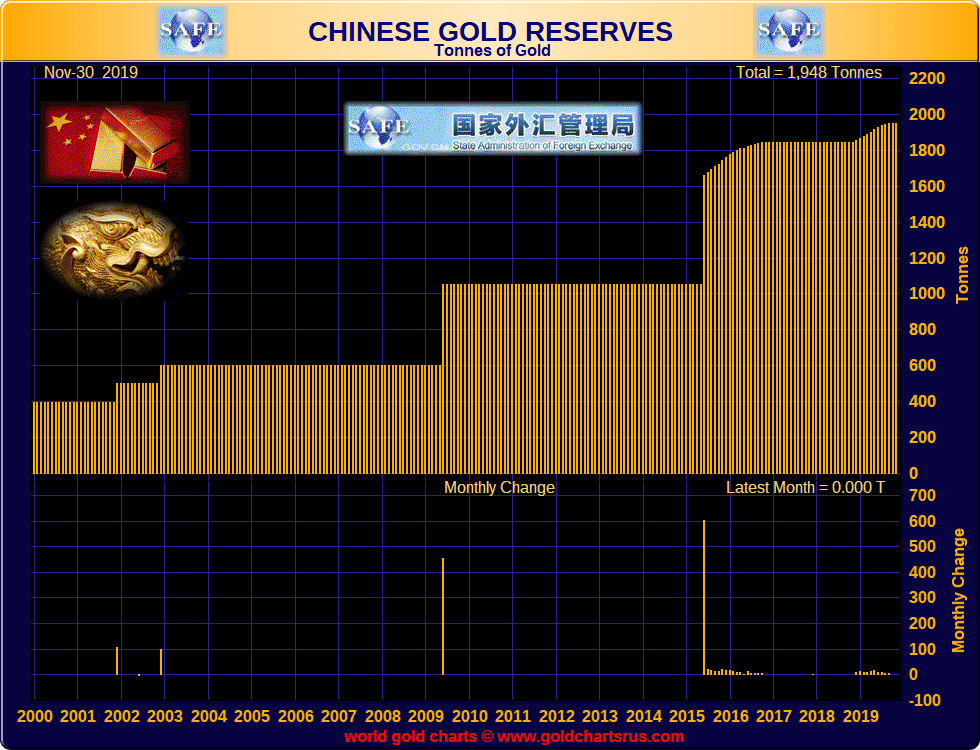 Official data also showed that China's foreign exchange reserves came in at 3.0956 trillion $ at the end of last month, increasing by 22.9 billion $, or 0.7% from the beginning of 2019.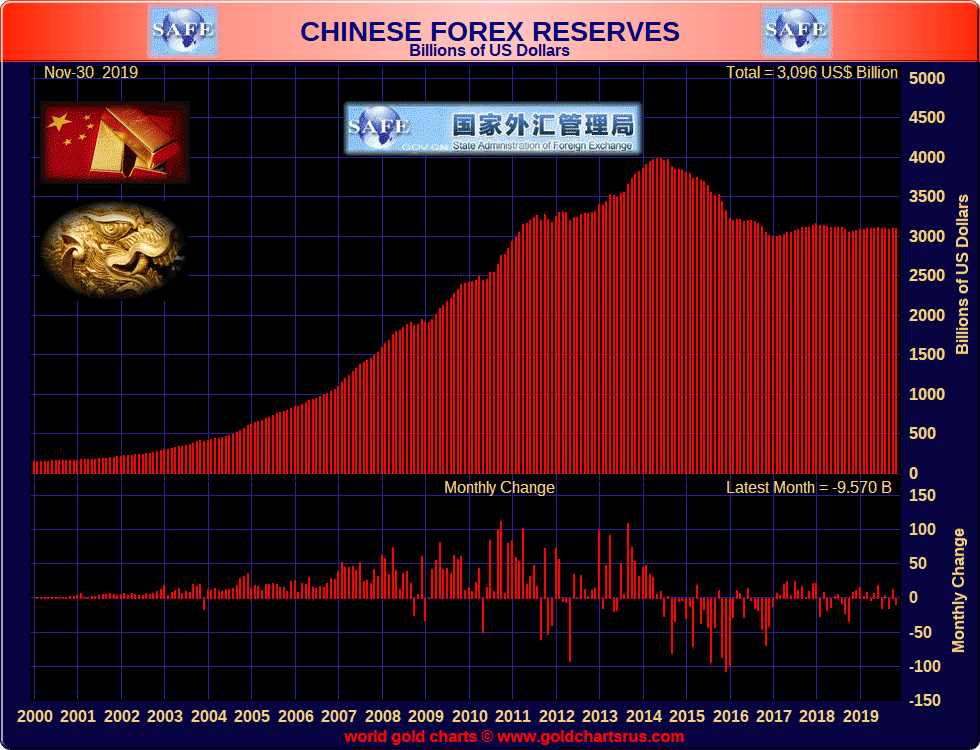 Chindia (China, India) and Silk Road demand.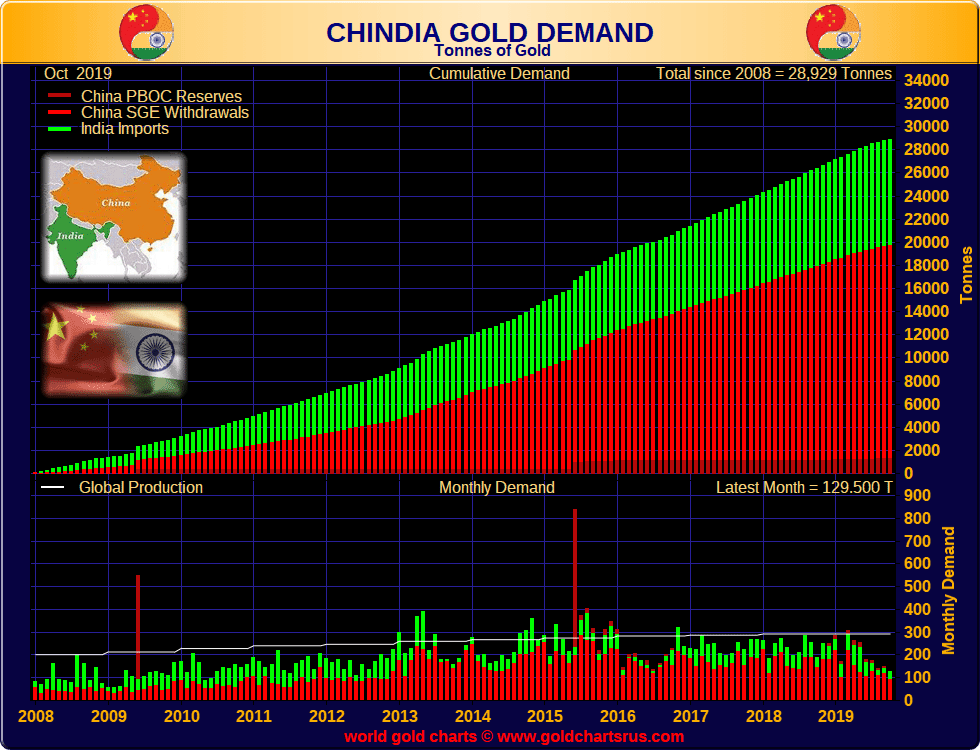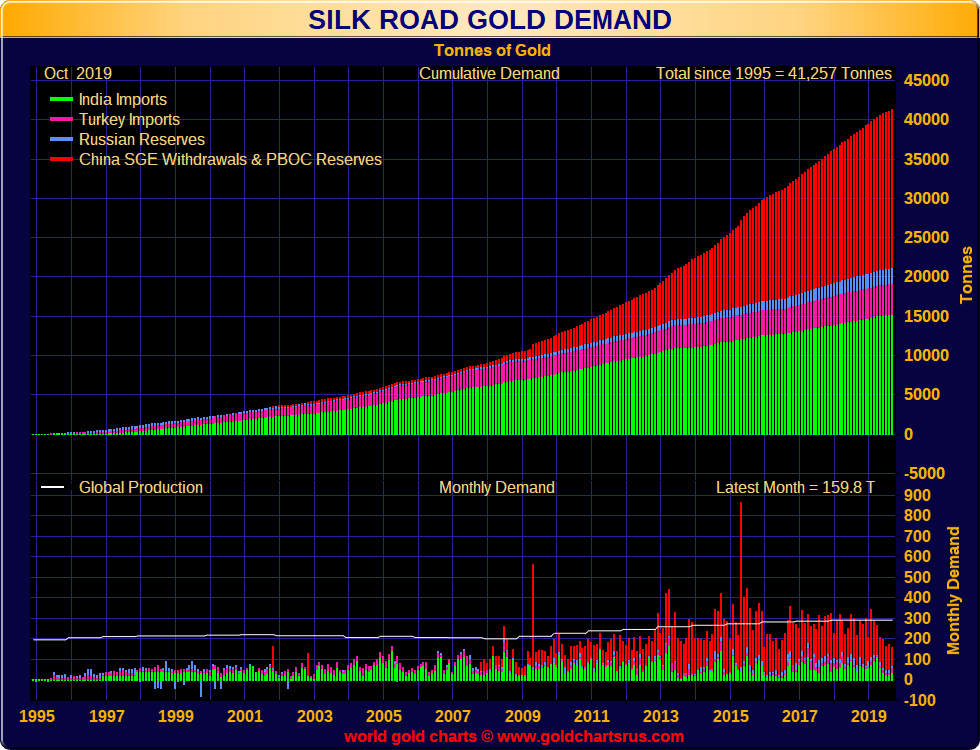 SGE withdrawals for November were 119.426 tonnes.