Gold - very similar pattern to our last big breakout and $150+ advance.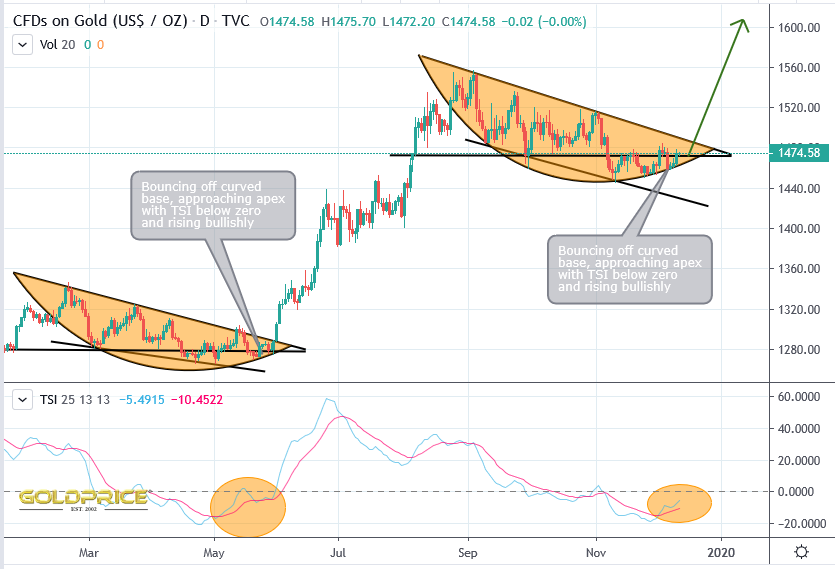 Another look at gold - can be drawn as a channel or a wedge, depending on your view/techniques. This looks like it's setting up for the next big move to start very soon. A break above the $1490 area will be the start.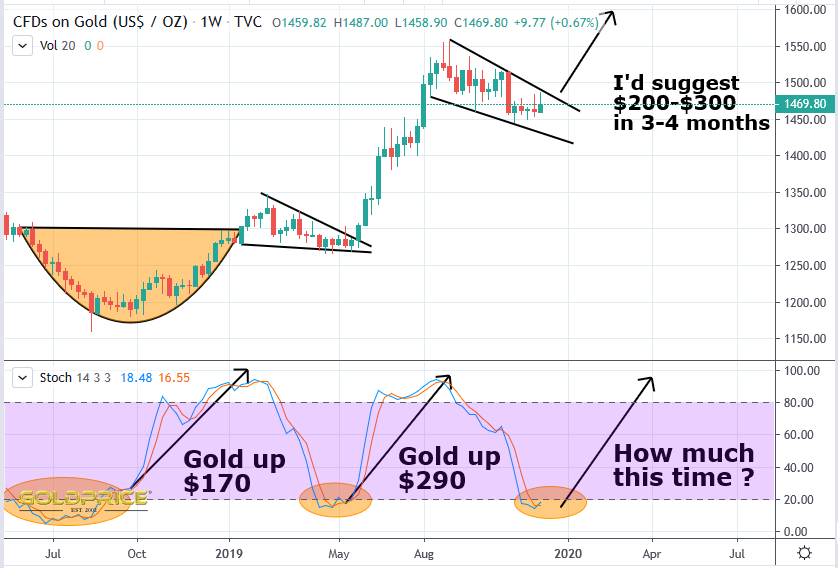 Silver - keeping it simple.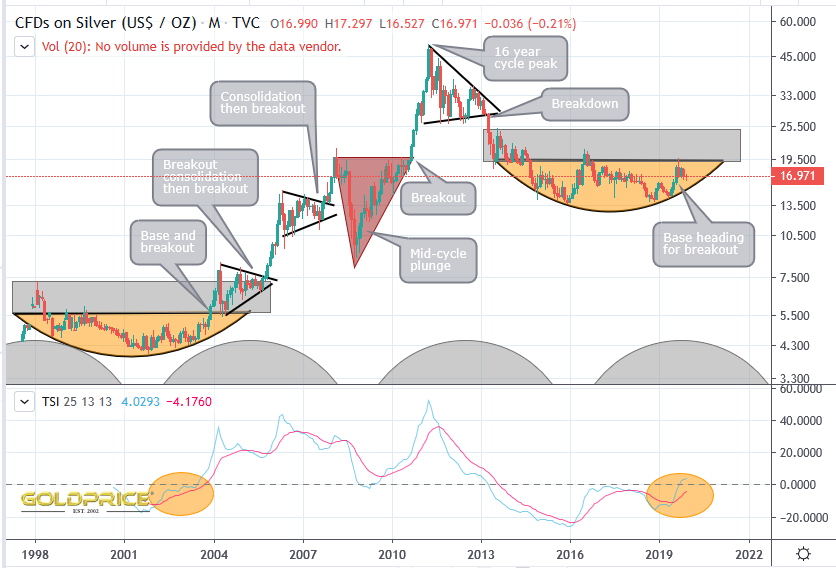 Next up Gold/Silver ratio - Having broken out, we now just have a wick, with the candle back inside the upper resistance line. Interesting. In my view this is the indicator which will signal 'game on' for our next major move.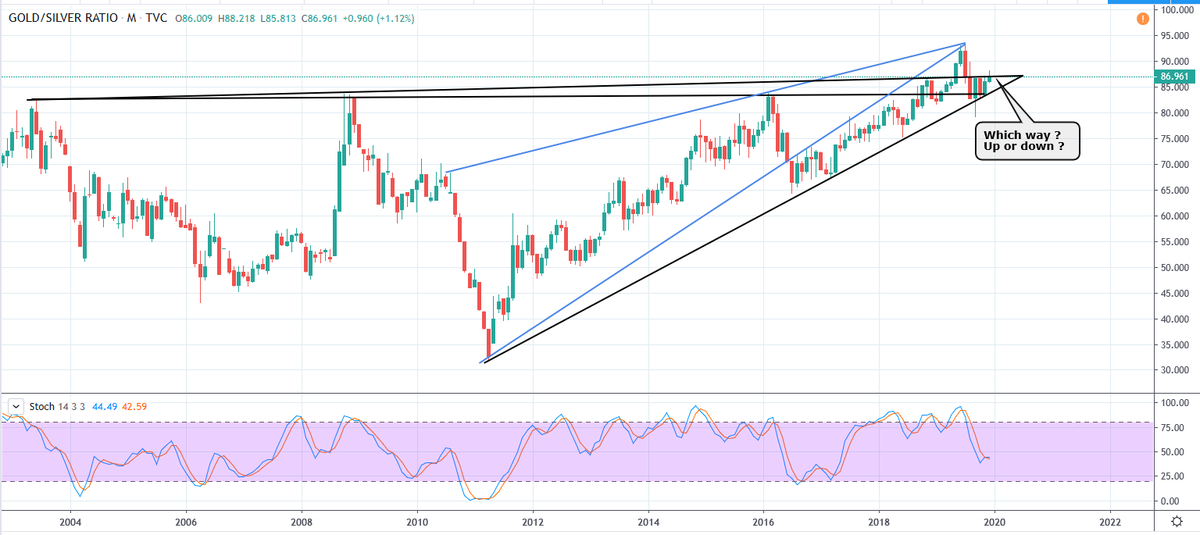 Original source: Northstar ‏- Twitter