Gold will fall hundreds of Dollars on its way to $5000, $10,000 or more. It's crucial to be mentally prepared. Unless you're an experienced trader, just buy, hold, add on weakness.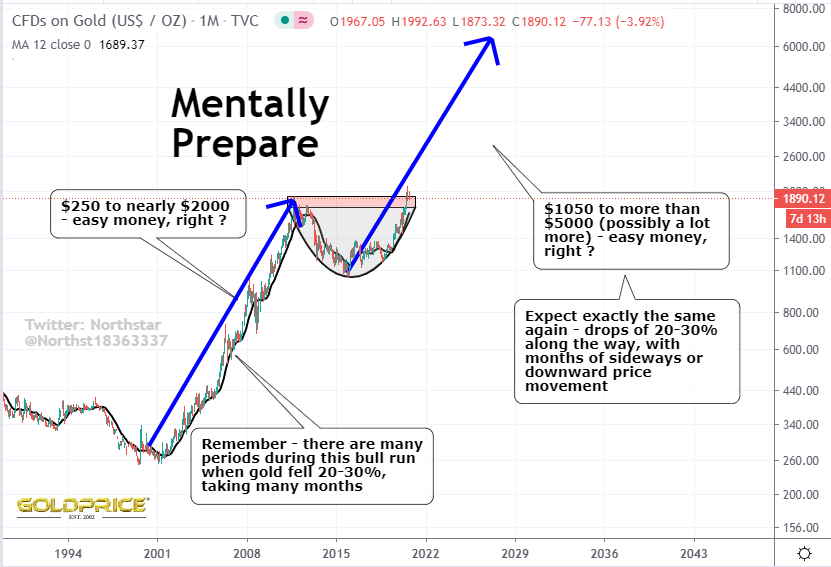 The gold/silver ratio has hit resistance. As long as the line holds, this is a good sign, suggesting further PM downside should be limited.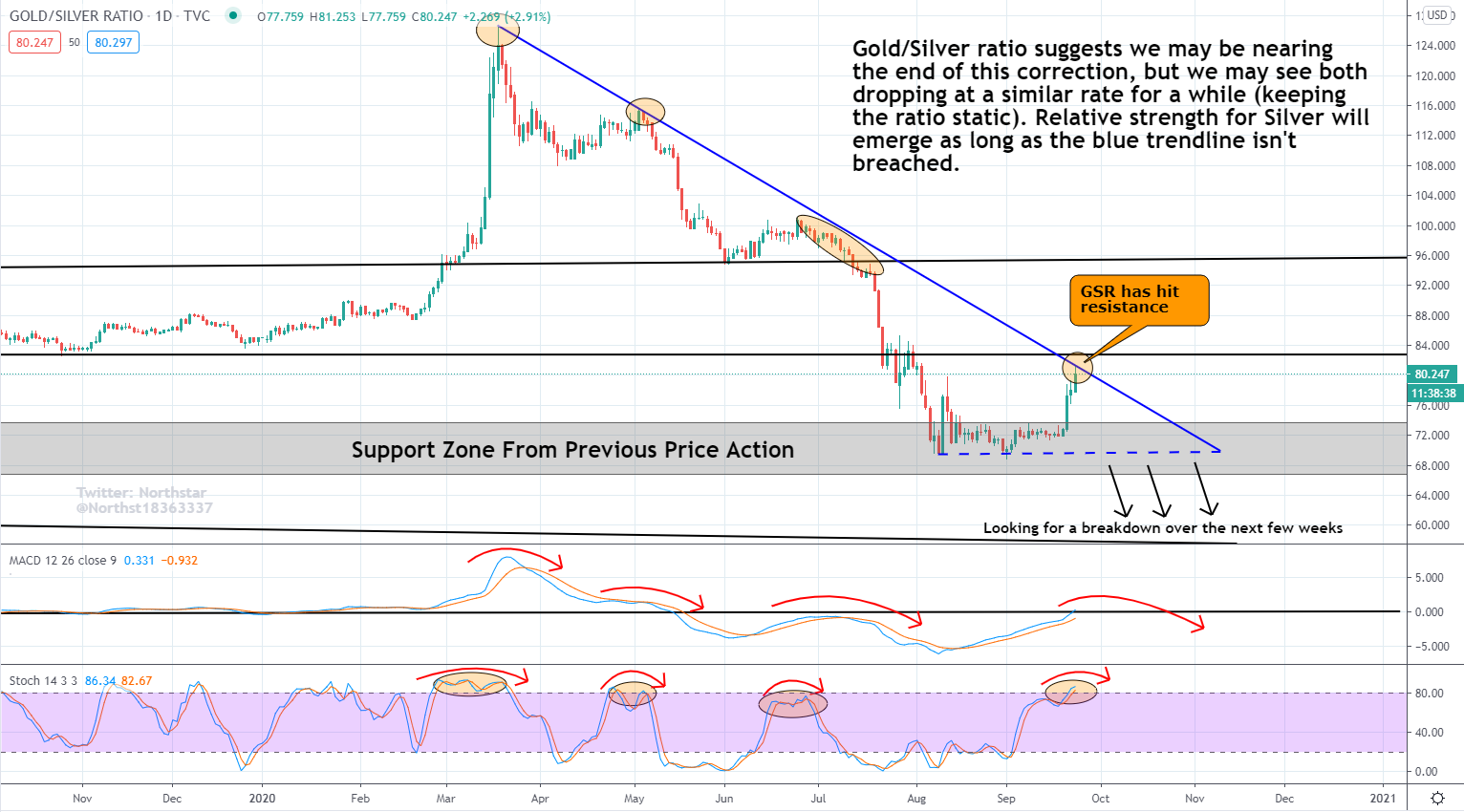 The information contained in this article is for information purposes only and does not constitute investment advice or a recommendation to buy or sell.