Gold $1330-$1400, the charts say it's possible. It would make me feel a lot better if we pull back much further from here. A healthy bull market in PM's needs to shake out excessive optimism if it's going to be sustained over a long period of time.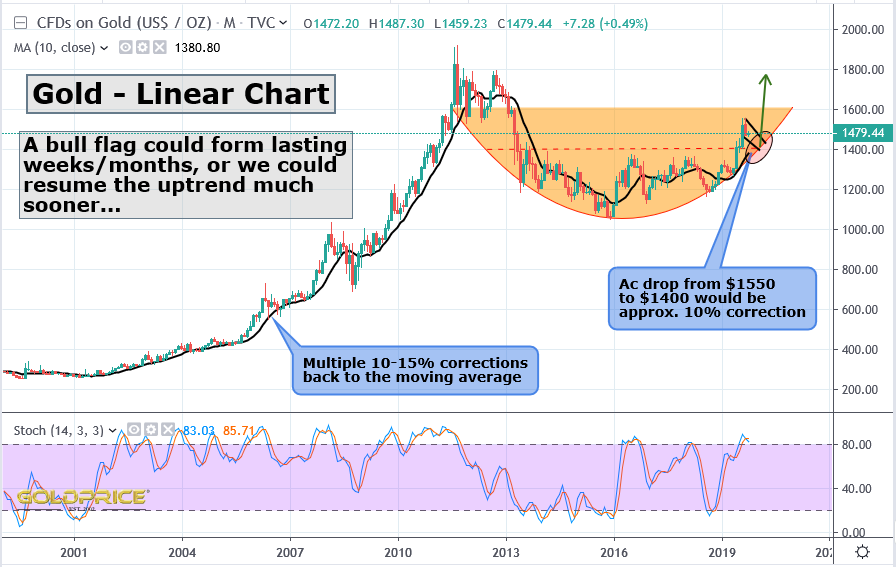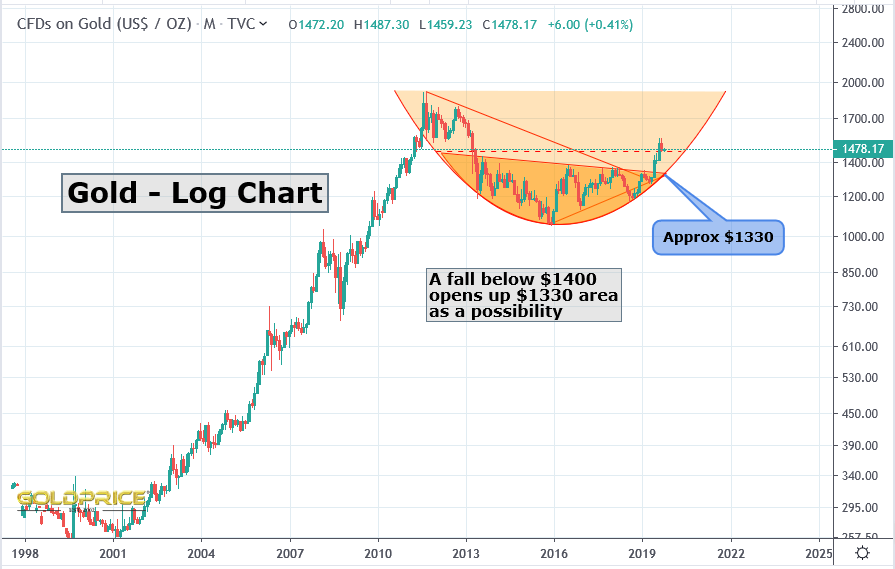 Waiting for clues from the gold/silver ratio.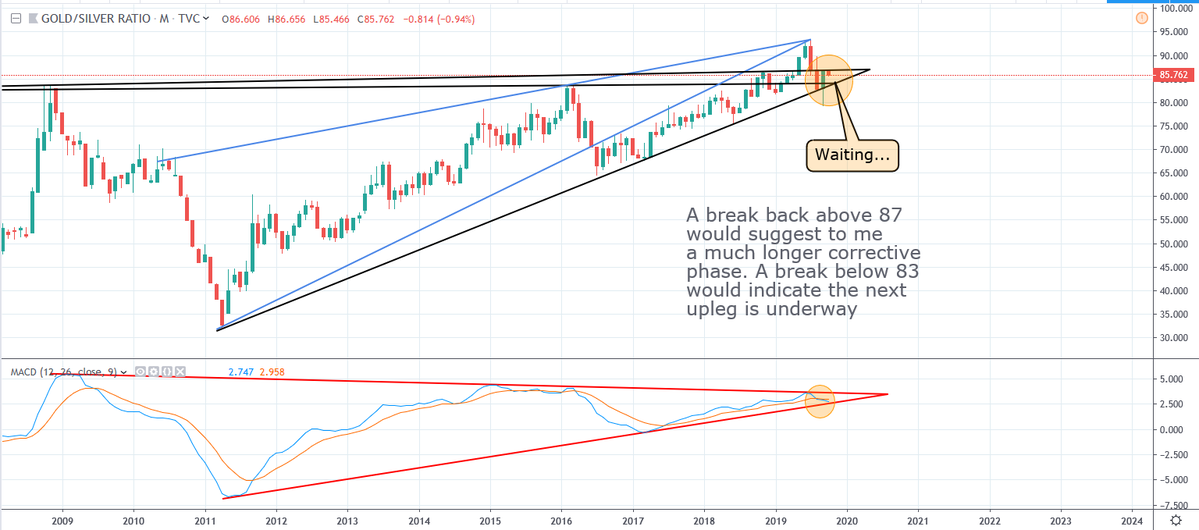 Expect many, long, boring spells. During the early years of gold last big bull run in the early 2000's, there were many multi-month pullbacks and consolidations...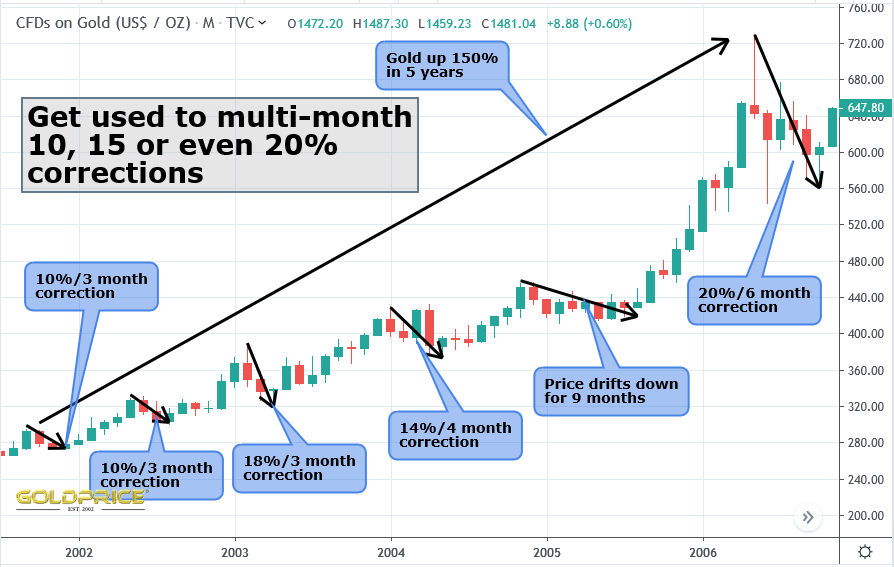 Original source: Northstar - Twitter
The information contained in this article is for information purposes only and does not constitute investment advice or a recommendation to buy or sell.