The World Currency Unit is a blend of the world's largest currencies and represents a unit of real global purchasing power. Measuring Gold and Silver in WCUs helps to reduce the volatility of individual currencies and their inflationary impacts on the charts. This enables us to better understand the real value of Gold and Silver and help determine whether they are in a bull or bear market.
Gold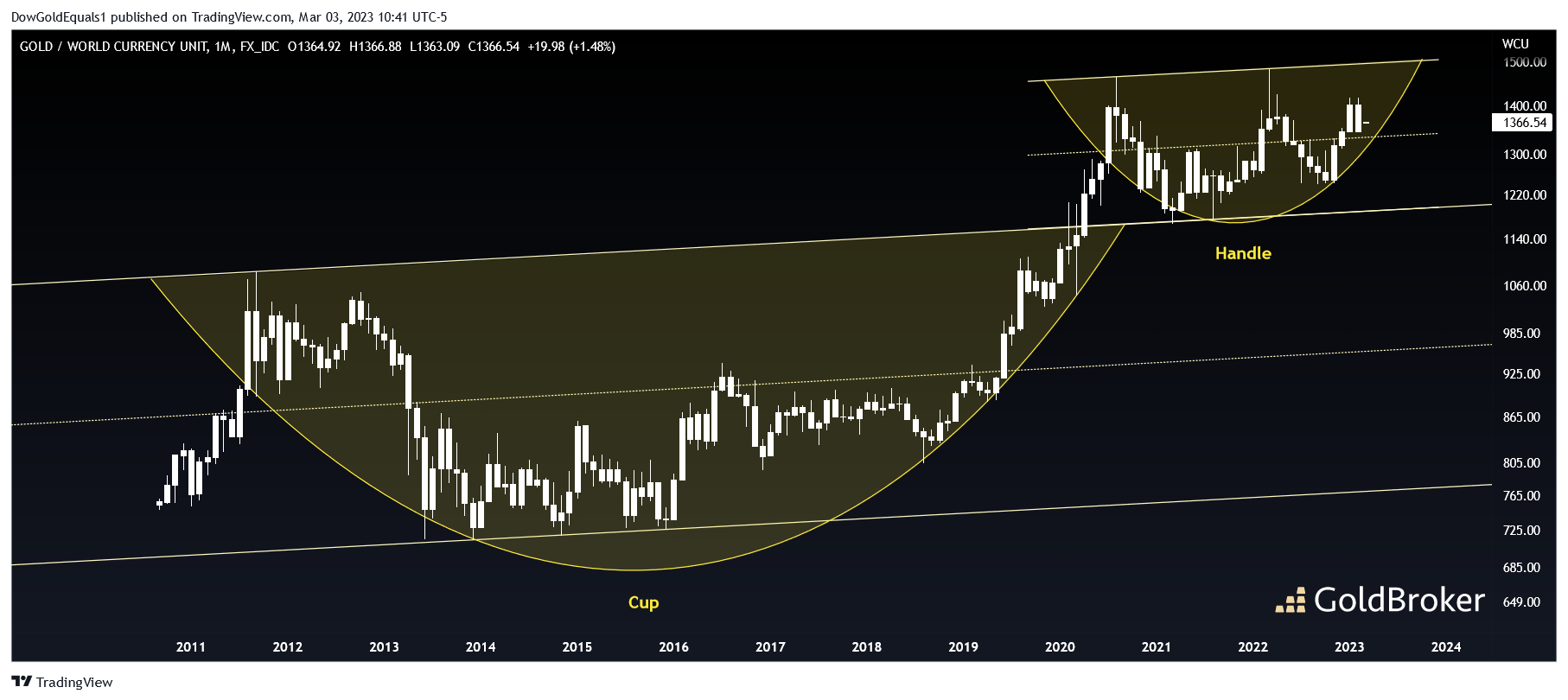 Gold priced in WCUs formed a nine-year rounded base and parallel channel between its historic highs in 2011 and 2020. Since 2020, Gold has formed a smaller fractal rounded base and channel that includes two decisive backtests of the larger channel. It is possible that a very large, slanted Cup and Handle is forming, but price will have to break above the smaller channel in order to activate much higher price targets. Unlike Gold priced in Dollars, we see here that the real value of Gold has long since surpassed its 2011 high.
Silver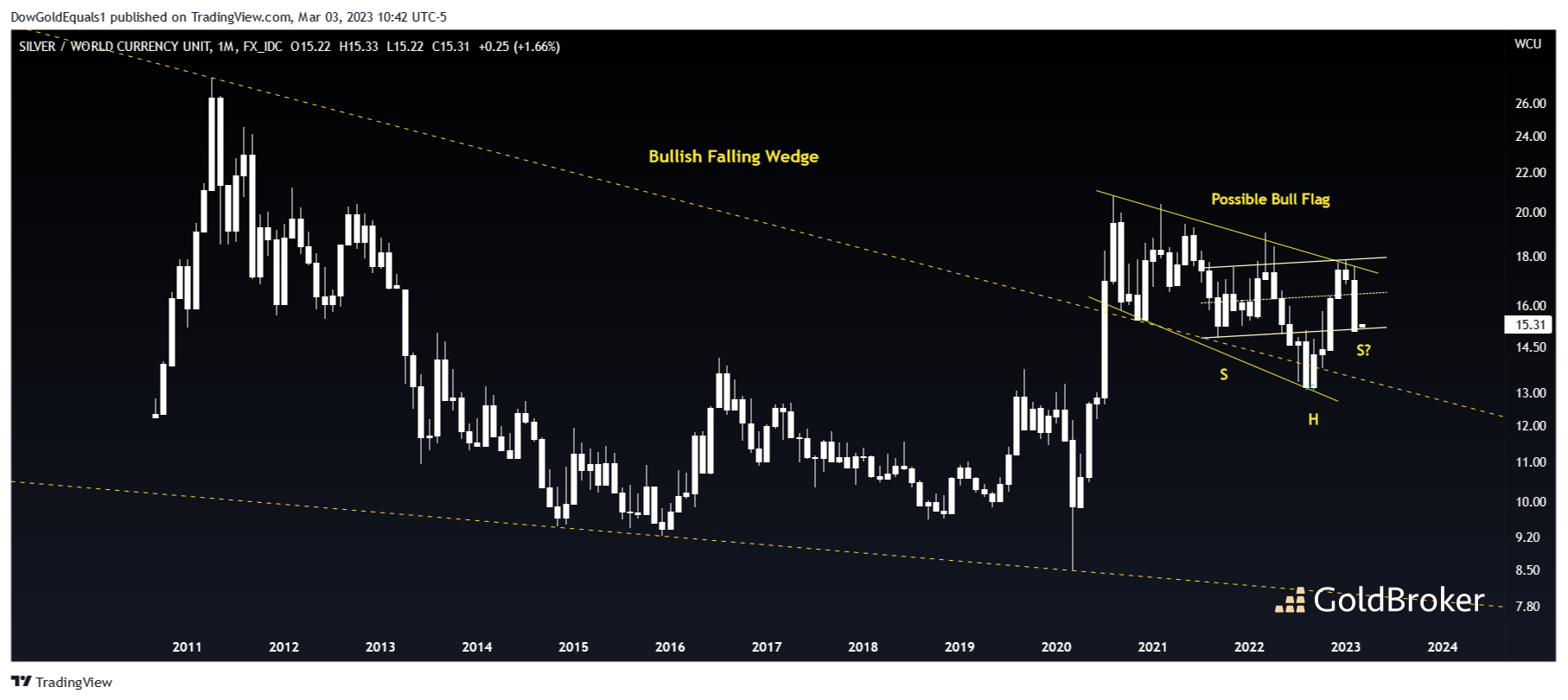 Silver priced in WCUs appears to show three potentially bullish structures. The largest is a possible bullish falling wedge. Making the bullish wedge compelling is what appears to be a very clean bull flag that is consolidating just above the wedge's upper rail. Consolidations following breakouts of major trendlines tend to have bullish resolutions. Inside the bull flag, we can see a possible inverted head and shoulders pattern that may provide the energy necessary to break price free of the bull flag. This is a very powerful set up that has a real potential to launch price well beyond the old 2011 highs.
The information contained in this article is for information purposes only and does not constitute investment advice or a recommendation to buy or sell.