At the opening of the commodity market, gold has been under a major attack.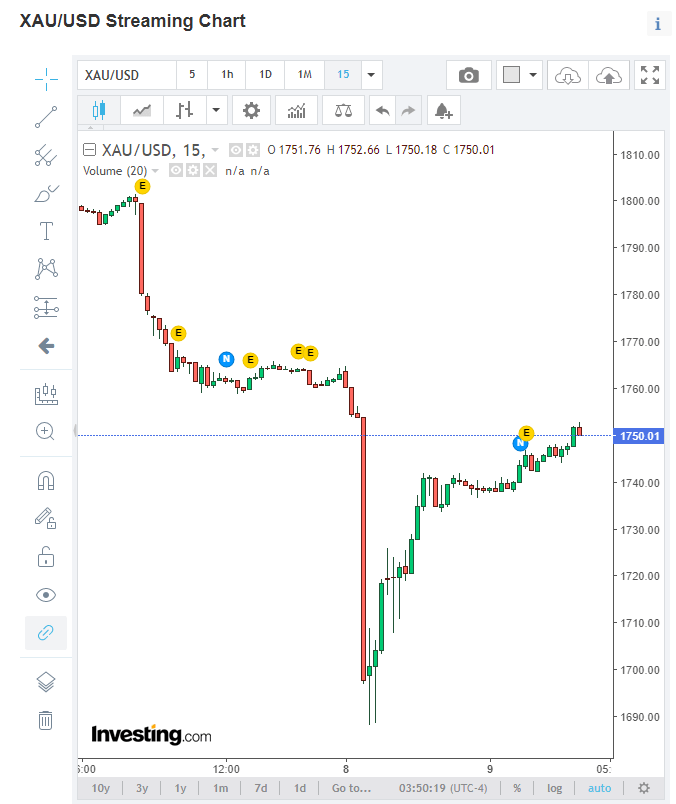 In 2015, I told you about a violent downward opening ($1050 per ounce) and then confirmed the increase to come when the price was still at $1300.
What happened this morning very strongly looks like a "cleaning" of stop losses and "weak hands".
Another positive argument that militates for gold (and incidentally silver) is that real rates are diving:
Money savers are super stuck between negative return on their accounts and inflation coming out of the woods.
I found some very interesting comments from specialists such as:
Classic Sunday nite attack(low liquidity period) by massively levered futures traders. Pure manipulation meant to try to stampede real physical gold owners. These futures traders don't own any physical gold - just paper. I won't be a victim of their attempts to drive prices lower https://t.co/FAxXVu7pQo

— fred hickey (@htsfhickey) August 8, 2021
— Garic Moran (@GaricMoran) August 8, 2021
We can see that Switzerland is exporting more and more gold, to China in particular: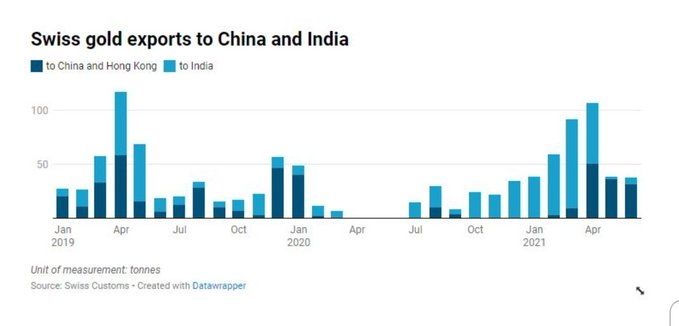 Some central banks are buying, and this is physical!
India has already accumulated 36 tonnes since the beginning of the year: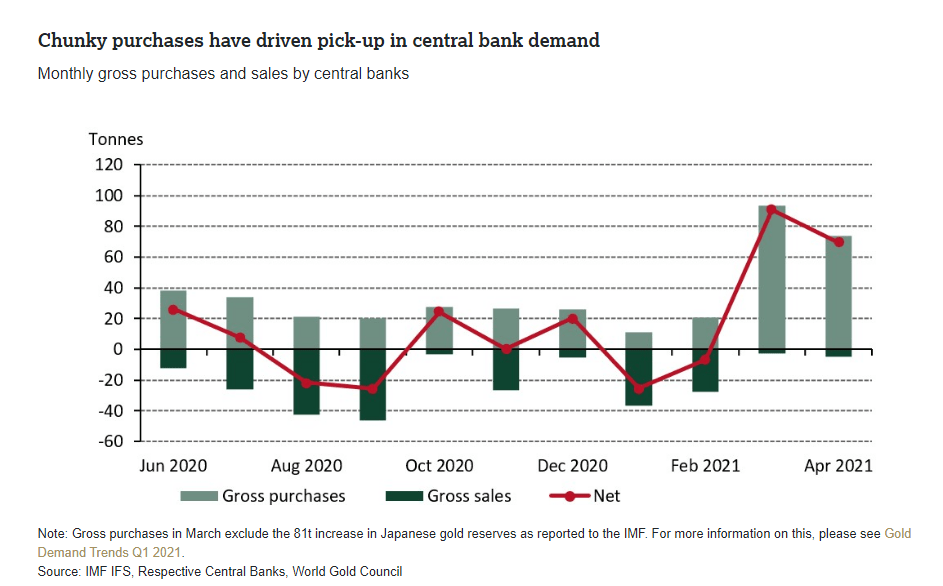 In summary, I think it's a good signal for bullish people on gold.
Original source: Crottaz-finance