Gold/Euro
Gold/Euro appears set to begin its next major leg higher after setting an All Time High quarterly closing price of $1,816.35 for Q1,2023. Note Q1's quarterly candle is a breakout of a small bull flag created from the price consolidation of the final three quarters of 2022, which increases the chances we may see a continued impulse higher over at least the next couple of quarters before we see another consolidation. In the bigger picture, note the very large Bullish Rising Wedge that formed between 2010-2020, complete with a perfect breakout and backtest in 2020-2021. With a consolidation this large, it would not be surprising to see Gold/Euro make a similar impulse move higher from here similar to the one seen between 2005-2012, when price rose in 22 of 28 total quarters.
Gold/Dollar
It appears the debate about whether Gold/Dollar was forming a massive 10+ year Cup & Handle will soon be answered, as price officially broke out of the structure and closed at an All Time High quarterly closing price of $1,968.53 for Q1, 2023. If this is the real move that Gold bulls have been waiting for, we would expect to see price take out the psychologically important level of $2,000 in Q2 and begin making progress towards its C&H measured move target of $3,500 over the coming few years.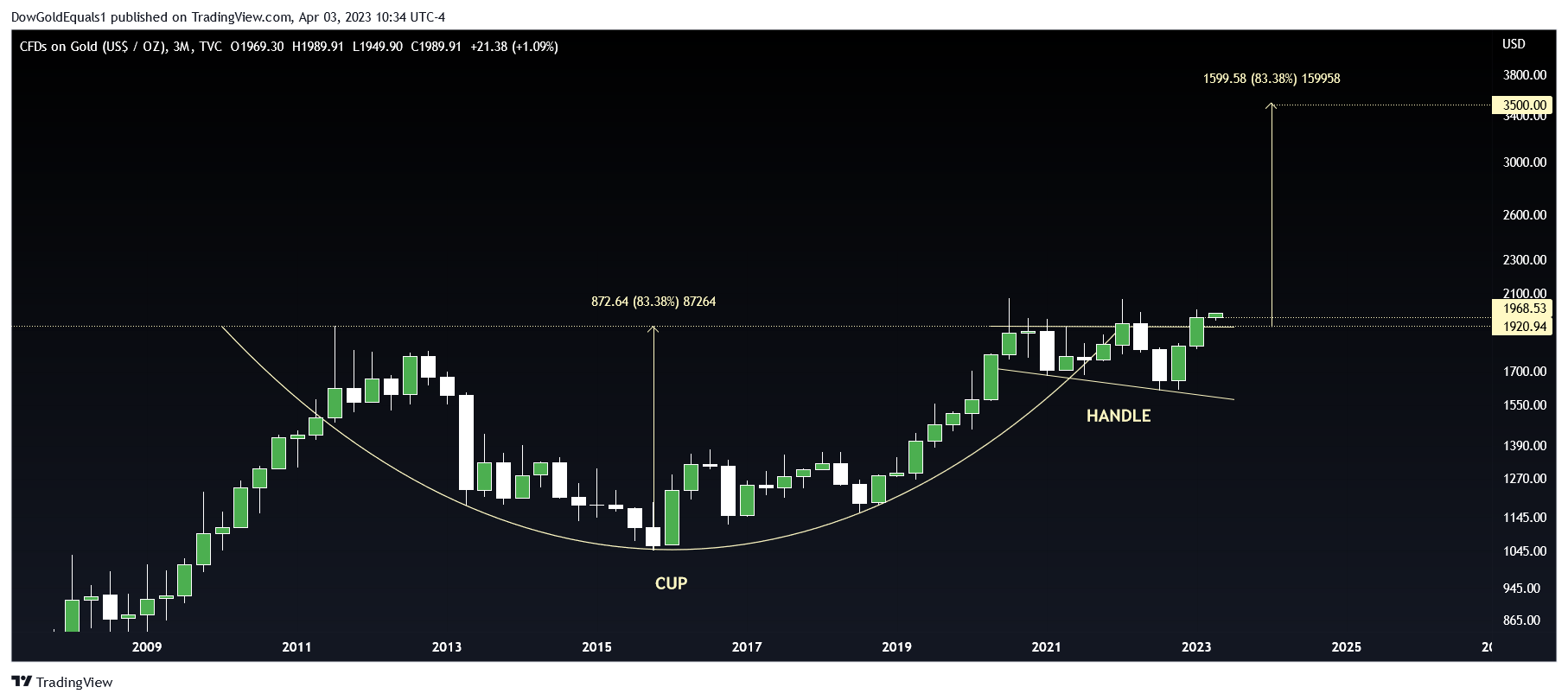 Reproduction, in whole or in part, is authorized as long as it includes all the text hyperlinks and a link back to the original source.
The information contained in this article is for information purposes only and does not constitute investment advice or a recommendation to buy or sell.