Bring it on. The gold-to-S&P 500 ratio looks to be breaking out from almost a two year-long downward trend.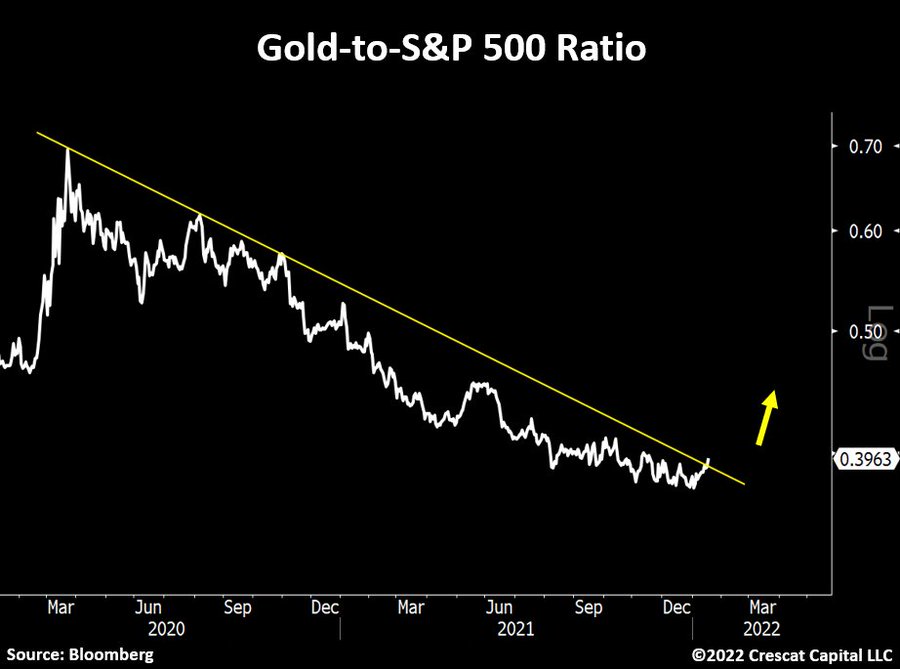 My 2 cents: This is beginning of a move, not the end of one.
None of us own enough tangible assets.

That's it. That's the tweet.

— Otavio (Tavi) Costa (@TaviCosta) January 18, 2022
The information contained in this article is for information purposes only and does not constitute investment advice or a recommendation to buy or sell.