The multitude of macro drivers supporting the onset of another gold cycle is truly remarkable.

Amplified by the prevailing skepticism surrounding the metal, we are arguably experiencing the most important time in gold's history.

The stars are aligning, and it appears to be only a matter of time until we see a major breakout from the recent triple-top formation.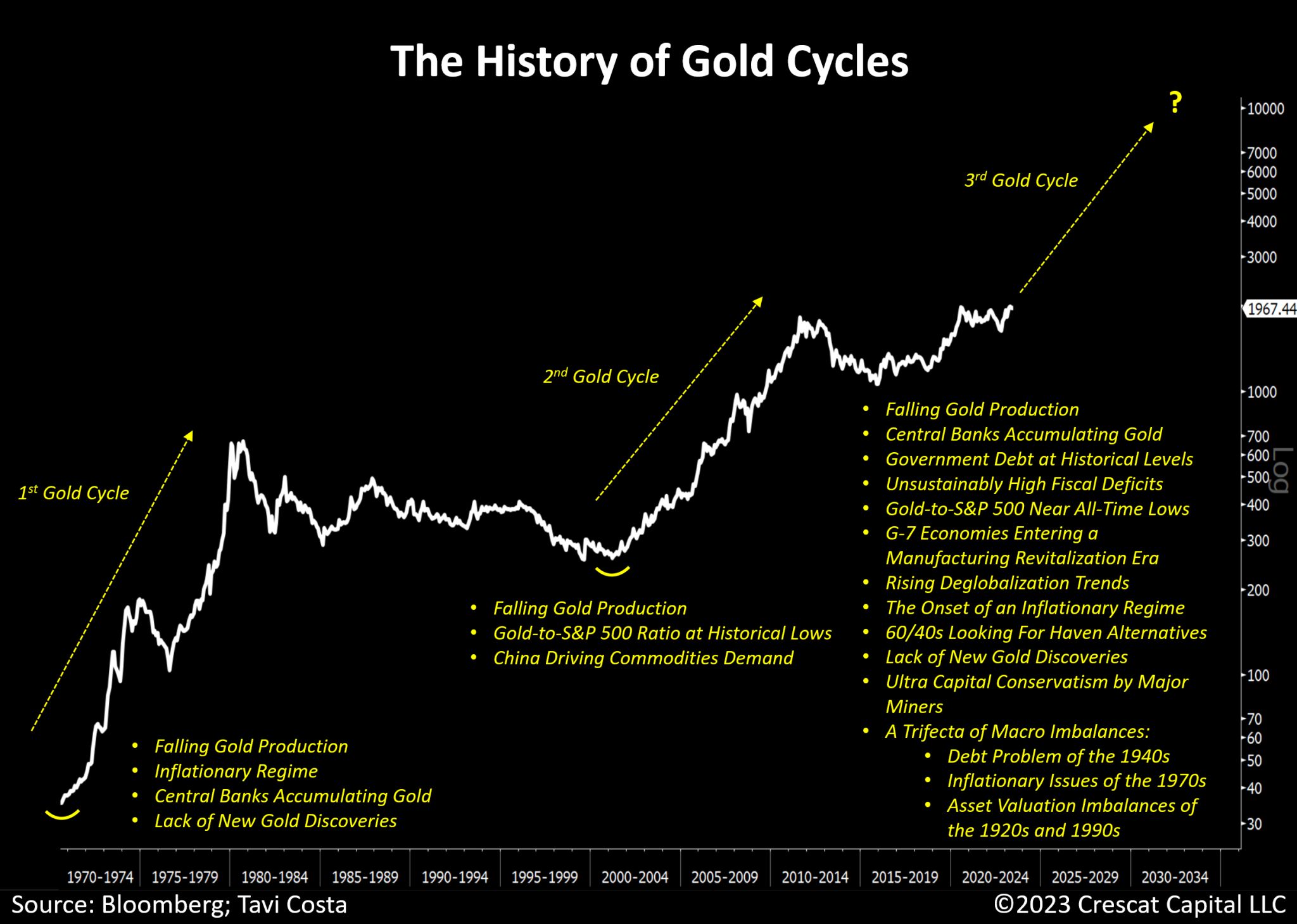 Original source: @TaviCosta
The information contained in this article is for information purposes only and does not constitute investment advice or a recommendation to buy or sell.