By Angelo Amante and Steve Scherer
Italian Deputy Prime Minister Matteo Salvini said on Monday that the idea of plugging budget holes by using the country's gold reserves, which are held by the Bank of Italy, could be a good idea.
Earlier, La Stampa newspaper reported the government was considering using part of the country's gold reserves to avoid a budget correction for this year and a VAT increase in 2020.
"It's not an issue that I am following, but it could be an interesting idea," Salvini told reporters in Rome after being asked about the possibility of tapping gold reserves.
Italy minister never heard talk about using Bank of Italy gold
Italian Agriculture Minister Gian Marco Centinaio, responding to a newspaper report, said on Monday he had never heard anyone in the government speak about using gold reserves held by the Bank of Italy to plug budget shortfalls.
"I've never heard talk in cabinet meetings or any other political settings about getting our hands on the Bank of Italy's gold," Centinaio said in an interview with Radio Capital.
"We do not want to sell a gram (of gold)," Claudio Borghi, chairman of the lower-house budget committee and the League's economics spokesman, said in a interview with state-owned television RAI.
According to the World Gold Council, Italy is the third-largest holder of gold on the planet, with 2,451.8 tonnes, behind the United States (8,133.5 tonnes), Germany (3,369.7 tonnes), and ahead of France (2,436 tonnes).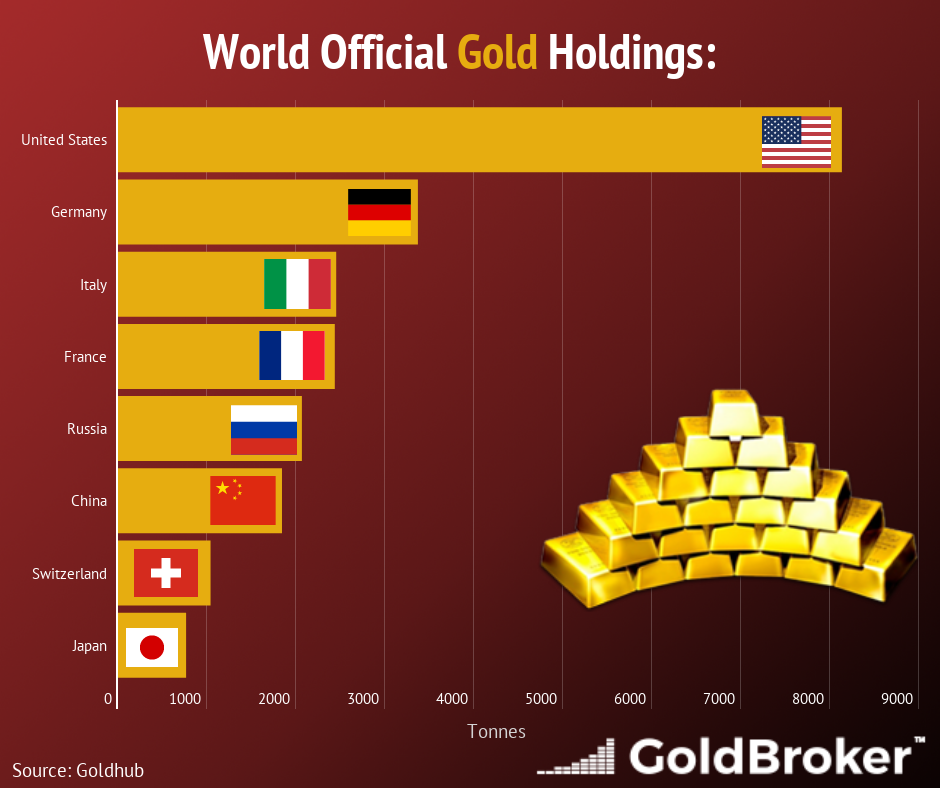 Original source: Reuters
The information contained in this article is for information purposes only and does not constitute investment advice or a recommendation to buy or sell.