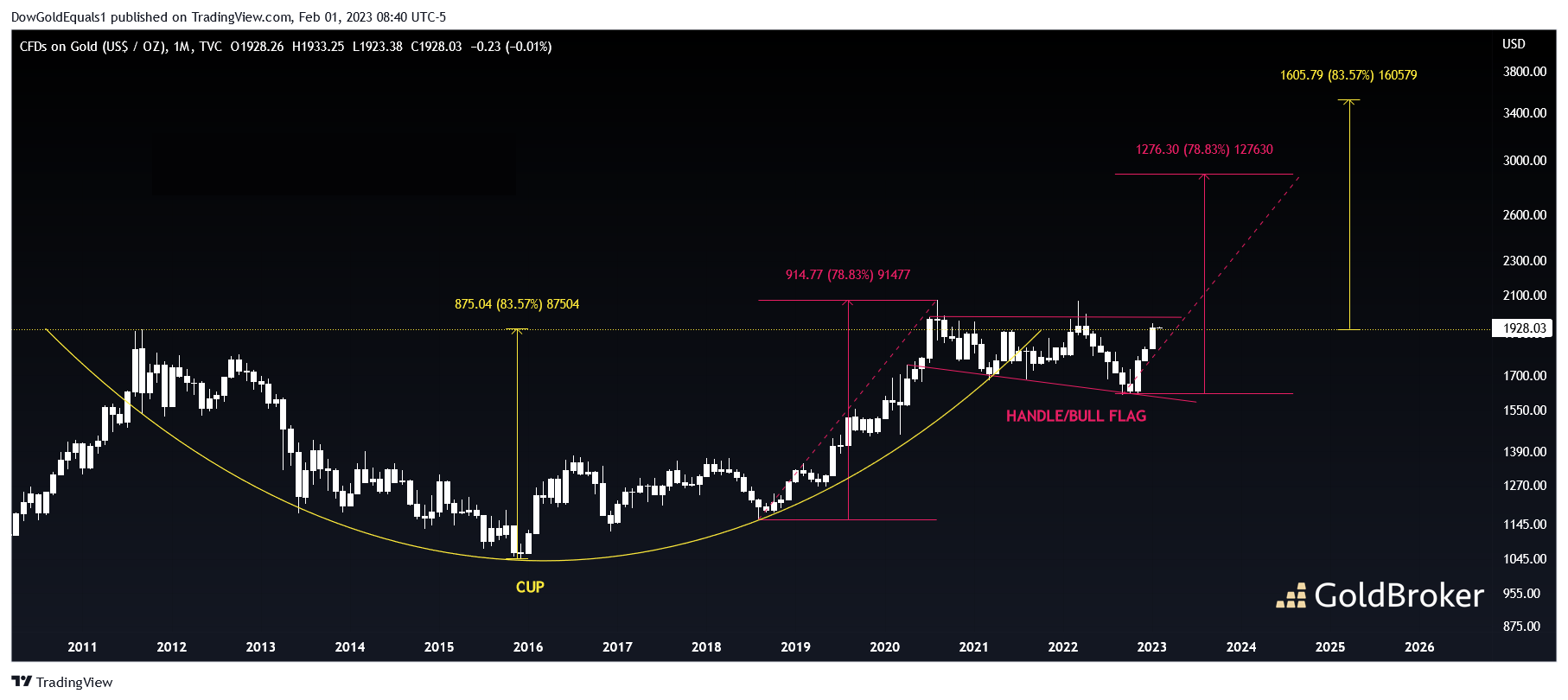 Gold has formed a compelling, long-term Cup & Handle structure since its 2011 top. Note the classic Bull Fag that formed as Gold exited the Cup and formed its Handle. The Bull Flag measured move price objective is approximately $2,900 and the Cup & Handle measured move price objective is approximately $3,500. A monthly close above the 2011 high of $1,923 is key to activating these price objectives.
Silver's Bull Flag Suggests a Run to at $50 Possible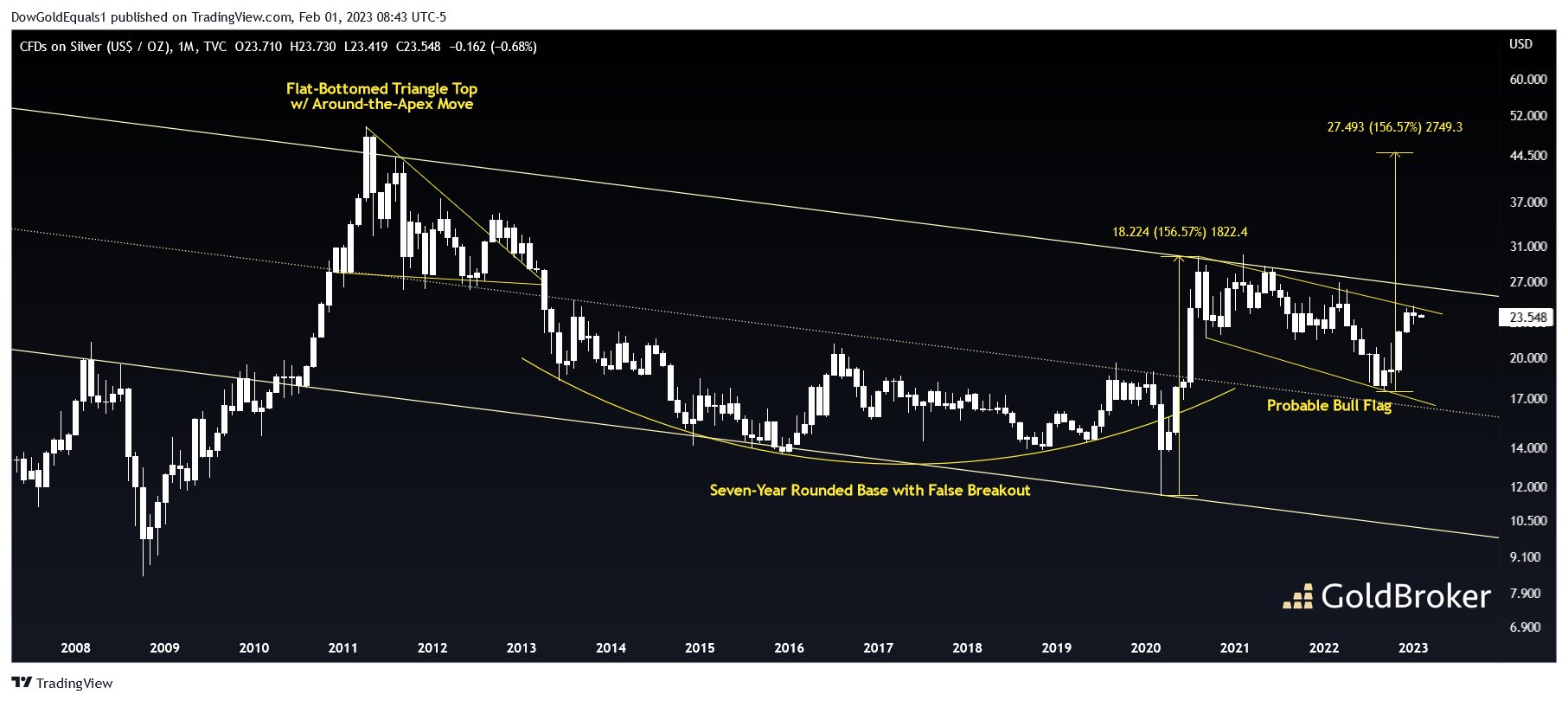 Silver has traded within a large descending channel since topping in 2011. Note that once price traded around and below the apex of its flat-bottomed topping triangle in 2013, that was a strong signal that a bear market in Silver had commenced. Silver went on to put in a seven-year rounded base, and its false breakdown and snap-back into that base provided clear evidence that a long-term low for Silver had been confirmed. Silver has since formed a classic bull flag out of its March, 2020 low with a measured move price objective of approximately $45. Should Silver reach this level over the coming years, a monthly close above its 2011 high will be key to activating even higher price objectives.
The information contained in this article is for information purposes only and does not constitute investment advice or a recommendation to buy or sell.