Gold/Silver Ratio, weekly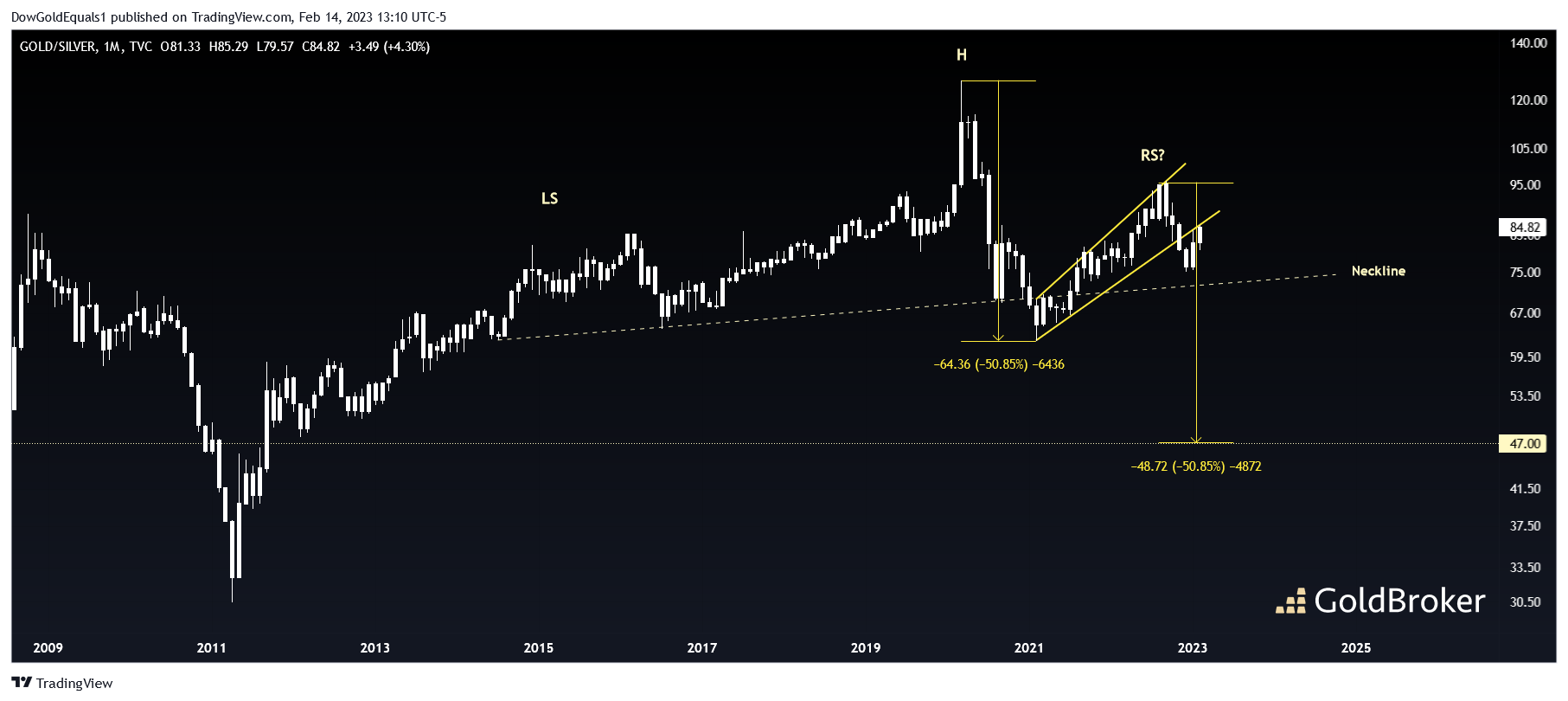 The Gold/Silver ratio has been building out a decade-long Head & Shoulders pattern since bottoming in 2011. In addition, the Right Shoulder appears to be taking on the form of a bear flag, complete with breakdown and backtest of the lower rail. An impulsive move lower from here may result in a break of the neckline and a possible measured move to around 47. This would very likely lead to a substantial increase in metals prices over the coming years.
Gold/Silver Ratio, quarterly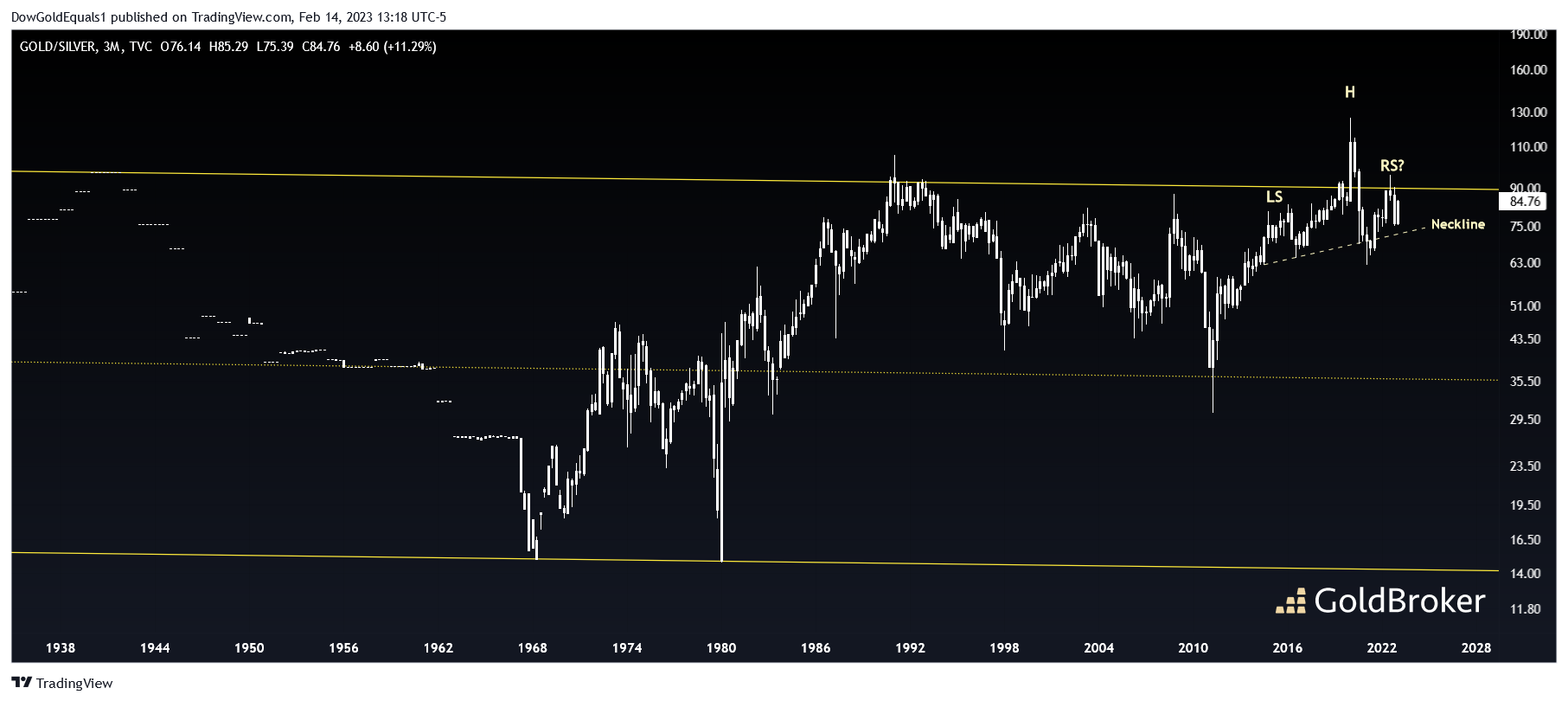 Zooming out to the quarterly view, we can see the significance of the current Head & Shoulders pattern within the context of the last century. The Head turned out to be a violent false breakout of the ratio's historic trading channel and the Right Shoulder appears to be a backtest of the upper rail. We may be witnessing the completion of an epic reversal pattern that sends the ratio back toward the channel midline around 35 and quite possibly lower from there. At a current ratio near 85, Gold and Silver remain very cheap on an historical basis.
The information contained in this article is for information purposes only and does not constitute investment advice or a recommendation to buy or sell.