Gold/Euro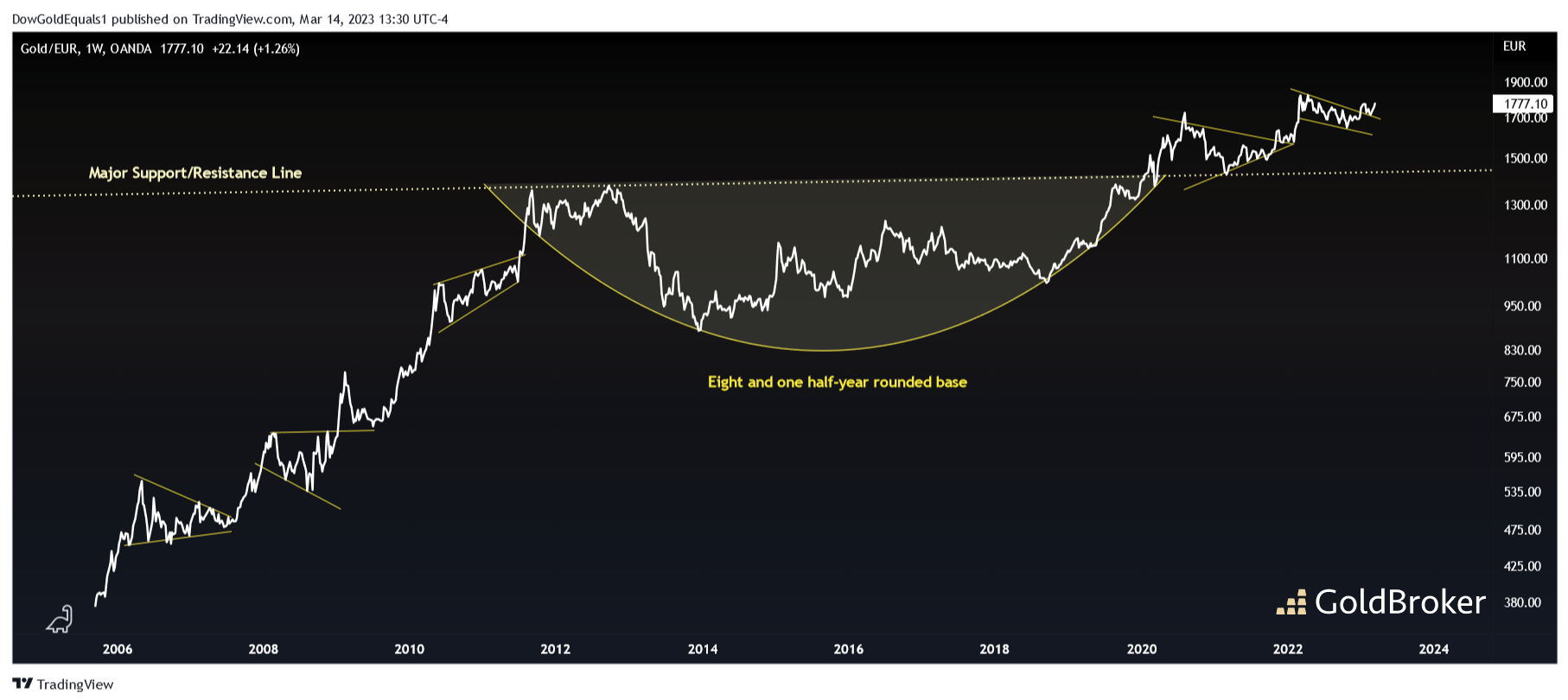 Gold/Euro traded within a strong bull market until its peak in September, 2011. Note the series of impulse moves higher followed by consolidations that are typical of classic bull market price action. By late 2011, Gold/Euro had increased more than 3.5X in only six years, so it should come as no surprise that a strong bear market would follow to digest those years of big gains. However, since 2018 we have again seen a series of impulse moves higher followed by bullish consolidations. We appear to be breaking out of one such consolidation now that began in February, 2022, and the next impulse move higher may soon be upon us.
Silver/Euro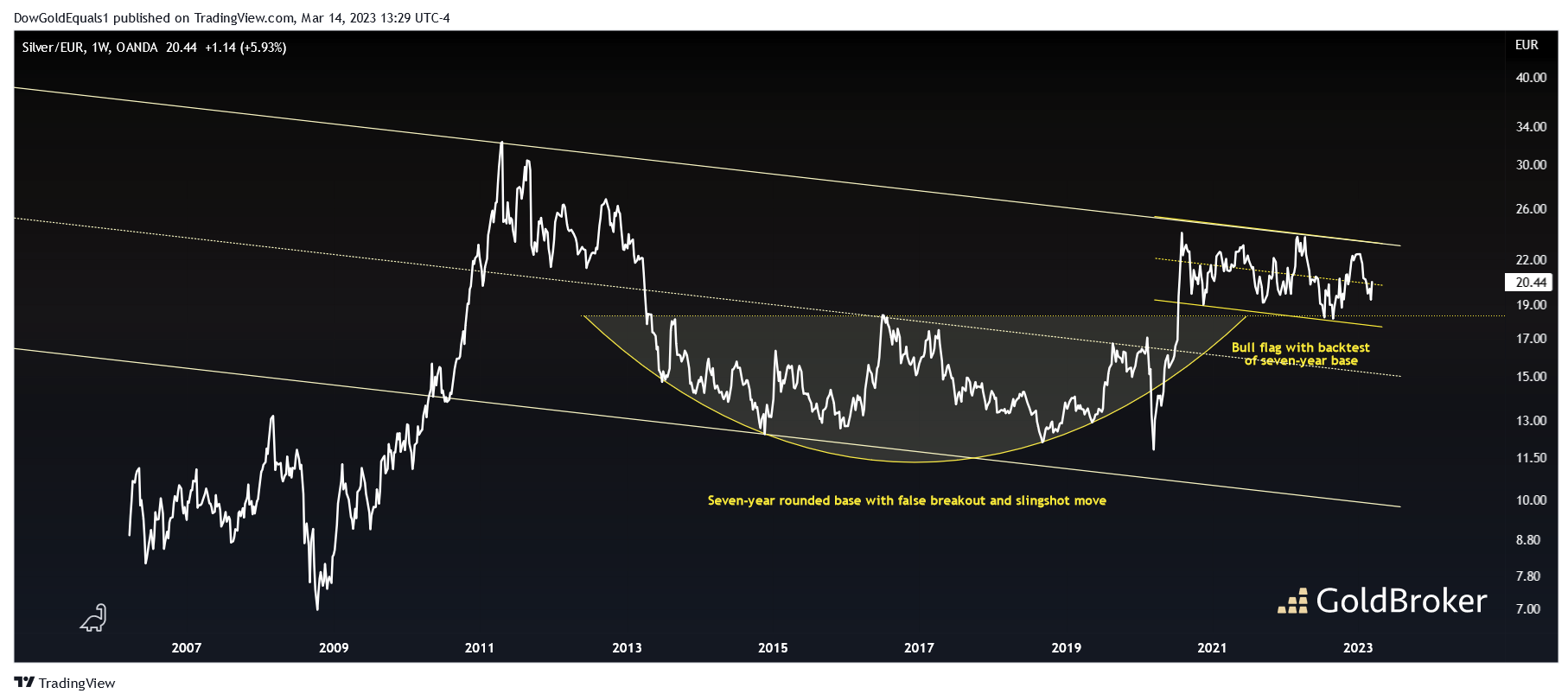 Silver/Euro has been trading within a very large descending channel since 2010. A protracted bear market formed a seven-year rounded base, and a false breakout of that base provided the energy to slingshot price into what looks like a classic bull flag. If price can break free of its bull flag, and thus its large descending channel, Silver/Euro will likely be headed to all time highs with a measured move to the $36-$37 range on a monthly closing basis.
The information contained in this article is for information purposes only and does not constitute investment advice or a recommendation to buy or sell.