We first looked at Gold and Silver priced in World Currency Units (WCU) back in March, and it's time for an update to see how those charts have been tracking.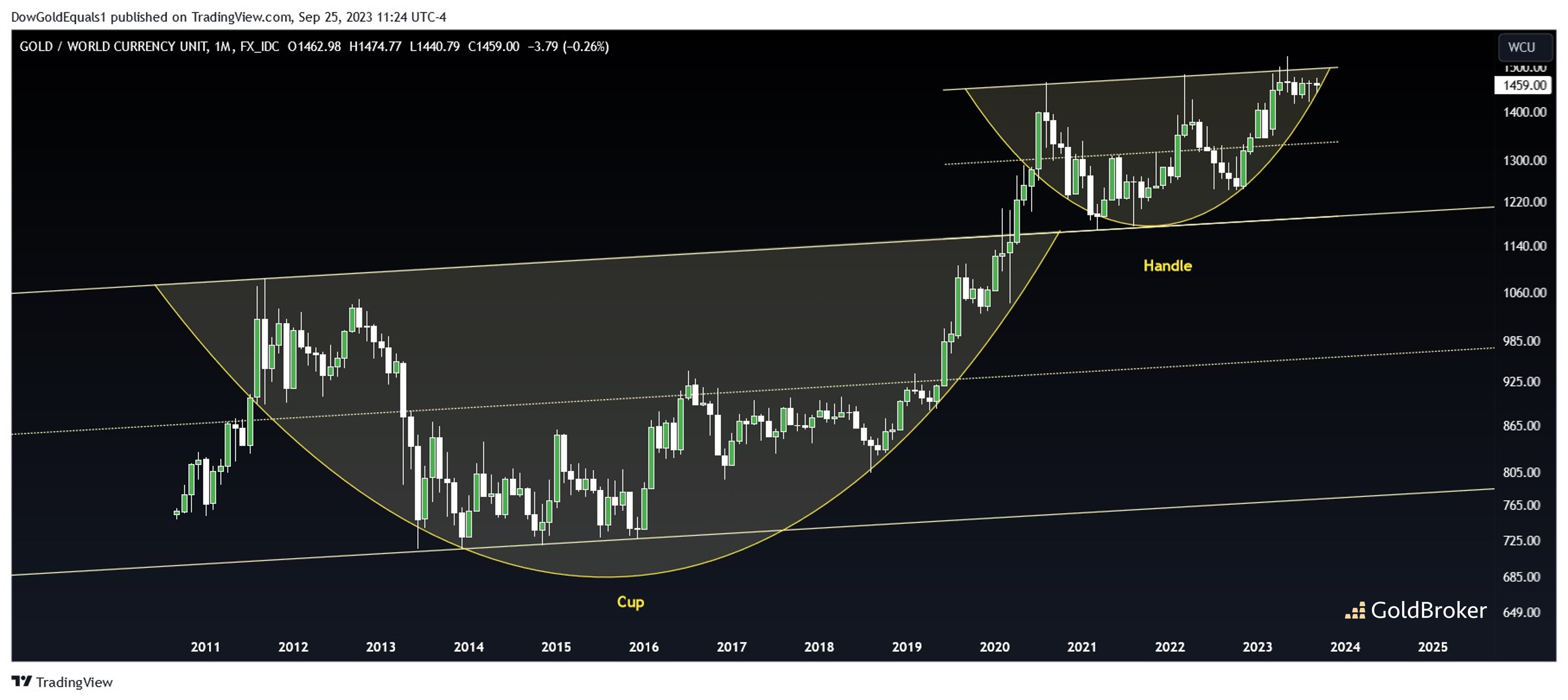 With respect to Gold, we noted in March the formation of two distinct rounded bases that have come together to form a very large slanted Cup & Handle. Over the past six months, price has continued to track up the handle and now finds itself near the apex. If price can show some strength into the end of this week, Gold/WCU has a very real chance to close at a monthly all time high! We will also be watching over the next few months to see how price reacts once it leaves the handle.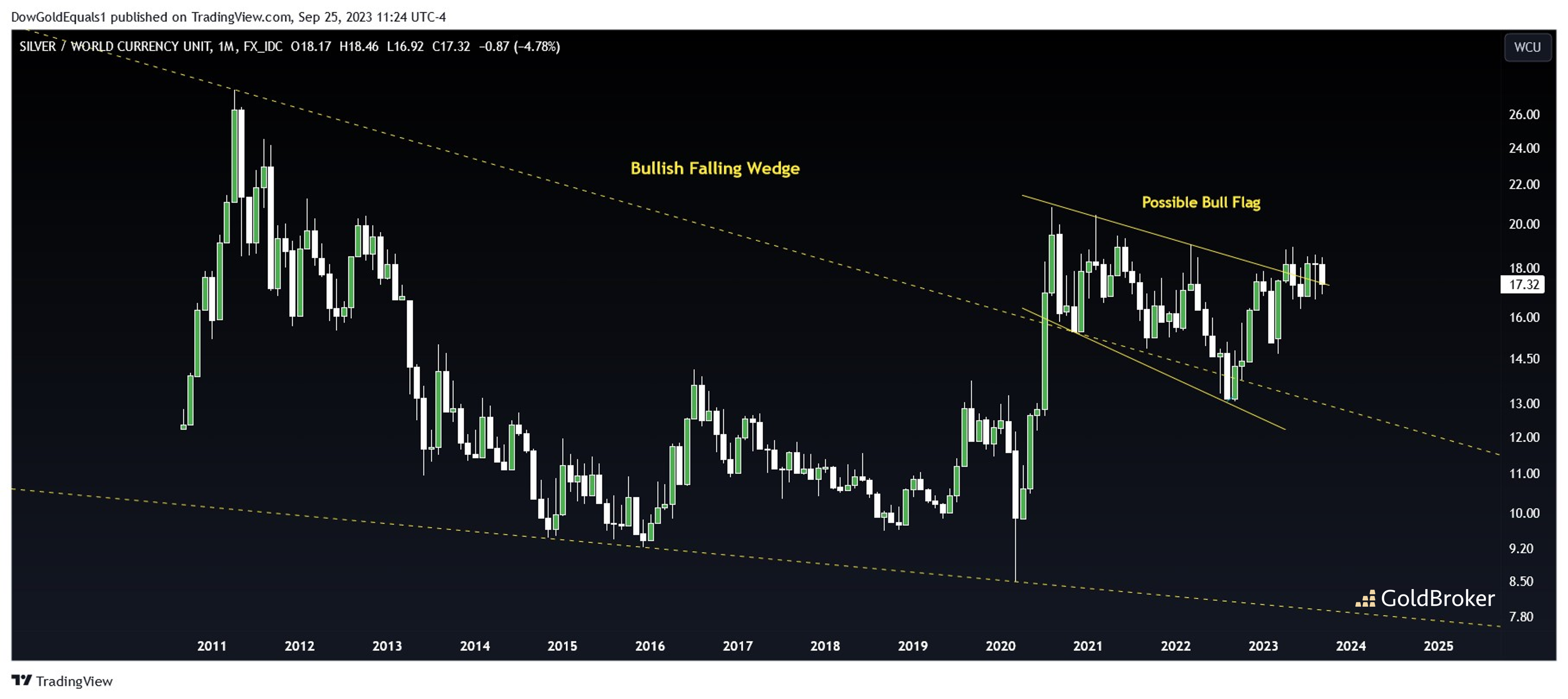 Silver/WCU looks particularly exciting, as price has now broken out of the bull flag we identified six months ago. More significantly, this bull flag breakout also represents a successful backtest of a huge bullish falling wedge. With this important breakout, we can reasonably expect an impulsive move higher over the next 12-24 months that would take price back toward its all time high set in 2011.
Reproduction, in whole or in part, is authorized as long as it includes all the text hyperlinks and a link back to the original source.
The information contained in this article is for information purposes only and does not constitute investment advice or a recommendation to buy or sell.