Since the beginning of the year, the economic news has revolved around the inflation figures, which have forced the Fed to act too late and asynchronously.
As 2022 draws to a close, the news is likely to focus on the global slowdown, caused by both inflation and a lagging monetary policy that only accentuates the decline in activity.
The slowdown in international trade can be seen in the fall in shipping rates. Tariffs from China to the United States have been cut in half from their peak at the beginning of the year: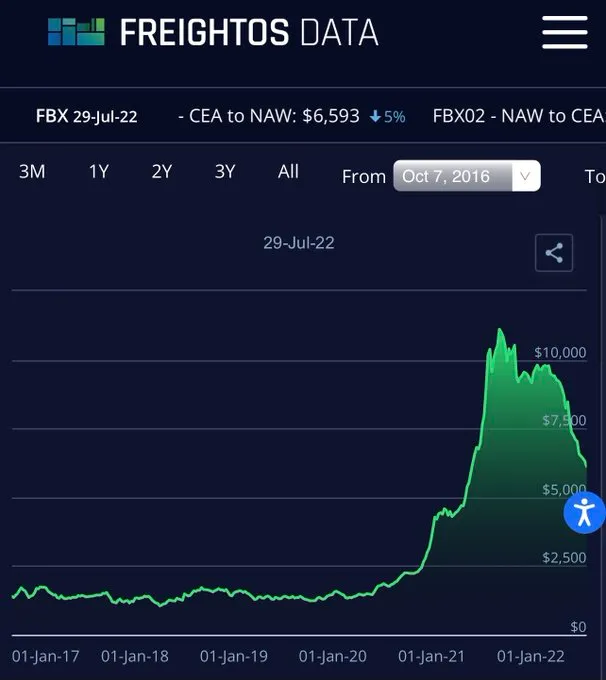 This slowdown is beginning to have a severe impact on businesses, especially in Europe.
In the United Kingdom, after the end of the support measures put in place by the government during the health crisis, business bankruptcies are on the verge of reaching the level observed during the 2008 crisis: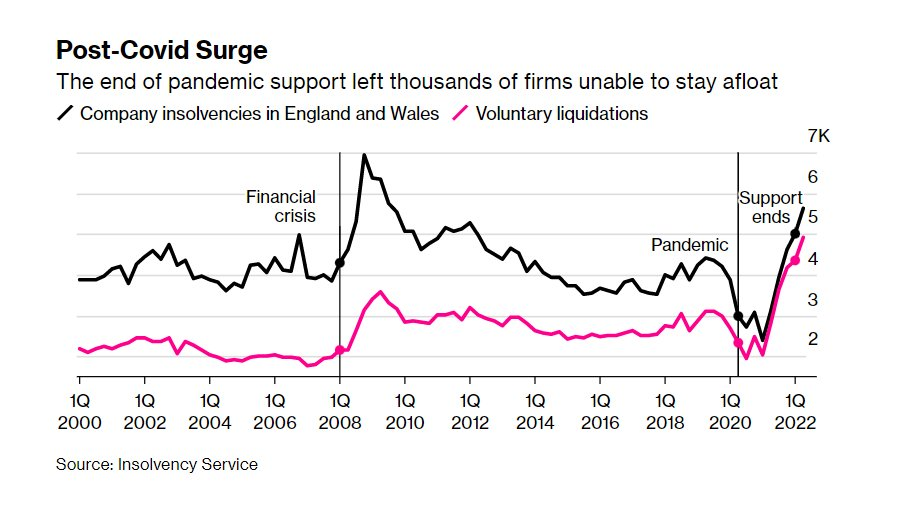 Europe is experiencing a slowdown, while inflation has not yet fallen as it has in the United States. The Old Continent is still struggling with a worsening energy crisis, which is fuelling inflation. Inflation is now combined with a very clear economic slowdown.
In the Netherlands, the CPI index published this week confirms a rise in inflation in July: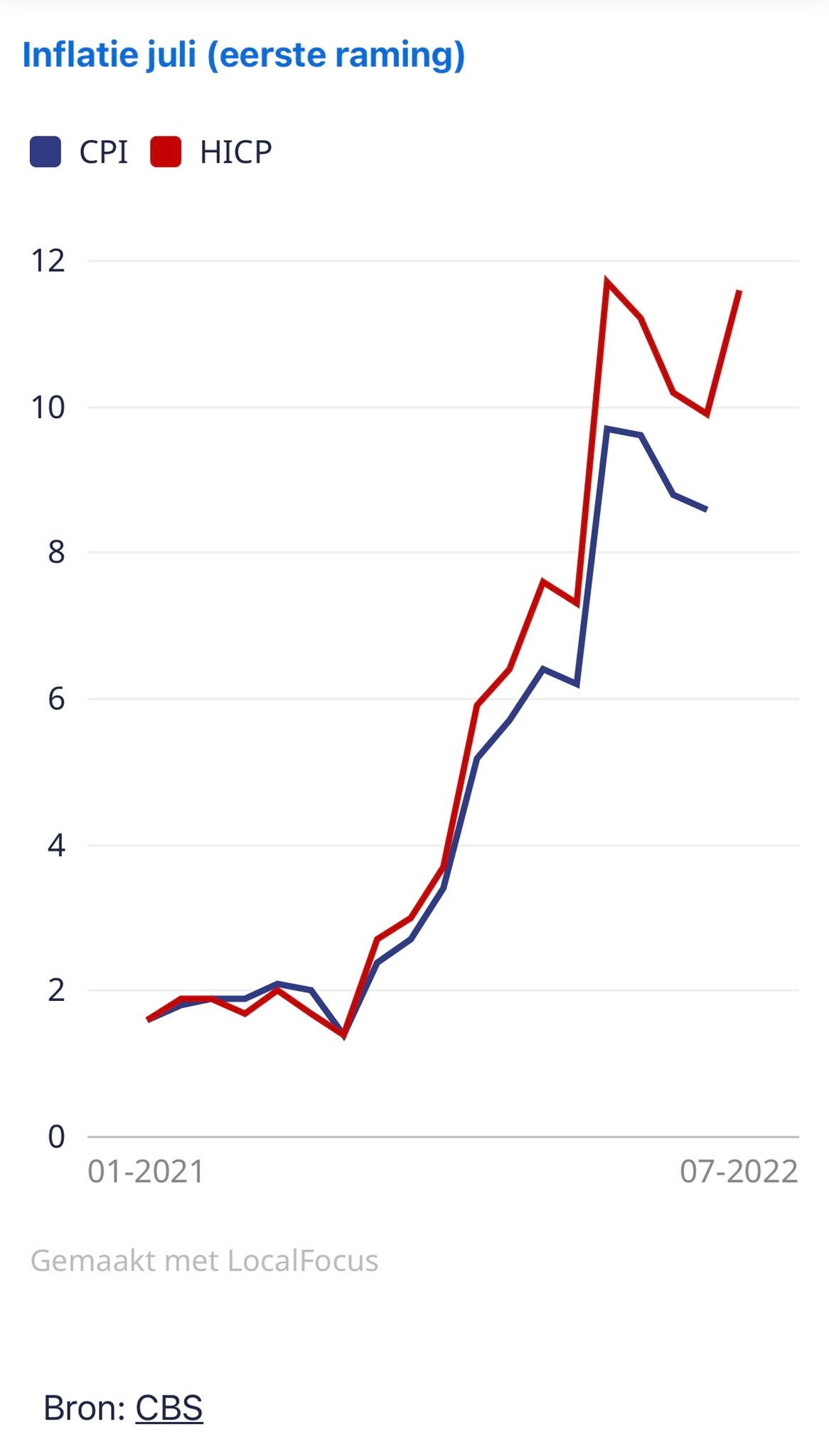 European companies are now facing the nightmare of stagflation: rising energy prices, with activity starting to decline.
Anti-inflation measures are allowing France to limit the damage, while the recession has officially begun in Germany and Spain: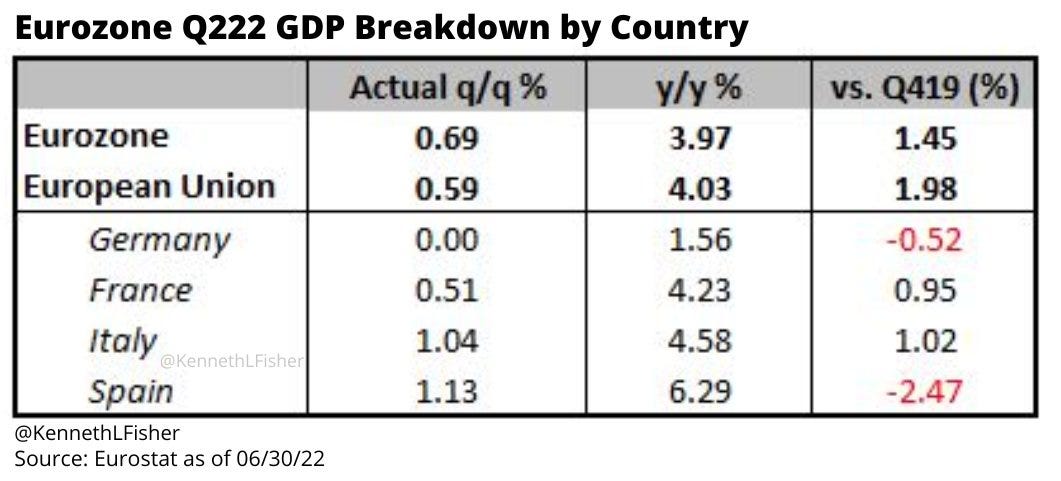 Retail sales are collapsing in Germany at a rate not seen since the 1980s: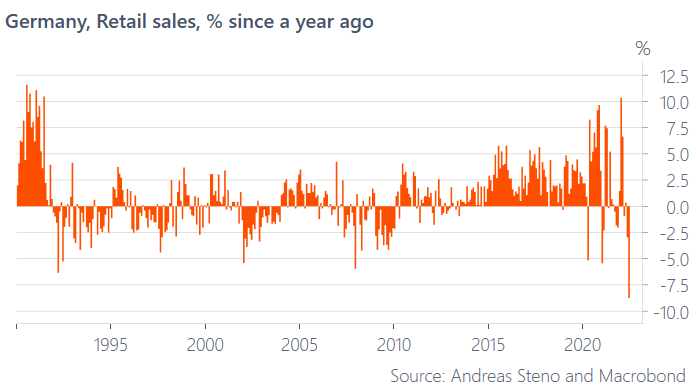 This week, manufacturing activity is starting to decline in Europe. But European bond prices remain the best indicators of the coming recession.
The Swiss 10-year has collapsed in recent weeks: the bond market has already made up its mind and is betting that Europe will enter a brutal recession by the end of the year.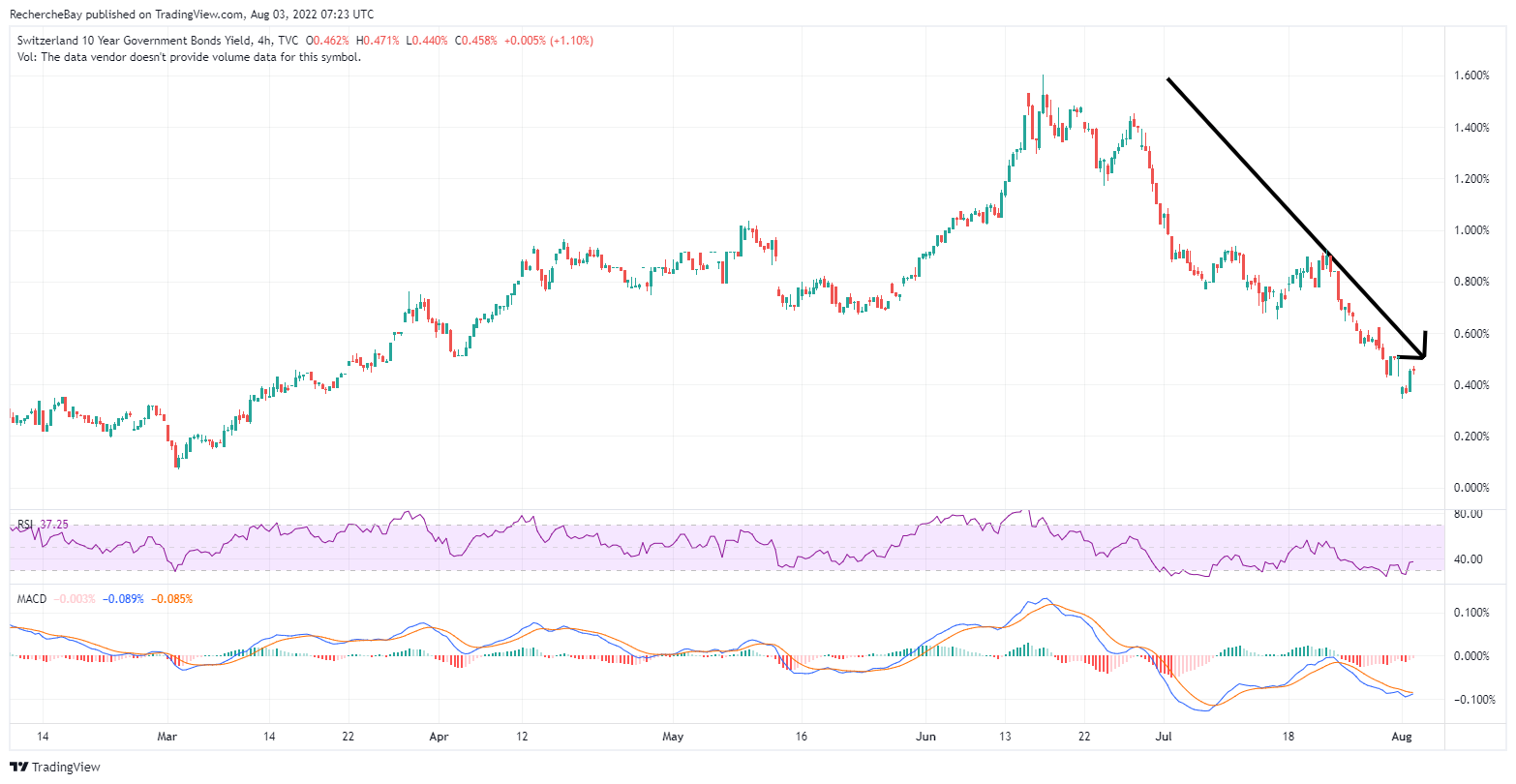 What will gold in euros (EUR) do if this sharp entry into recession materializes?
The resistance of €1,750, the previous high reached in 2020, has already been reached during gold's rebound last week.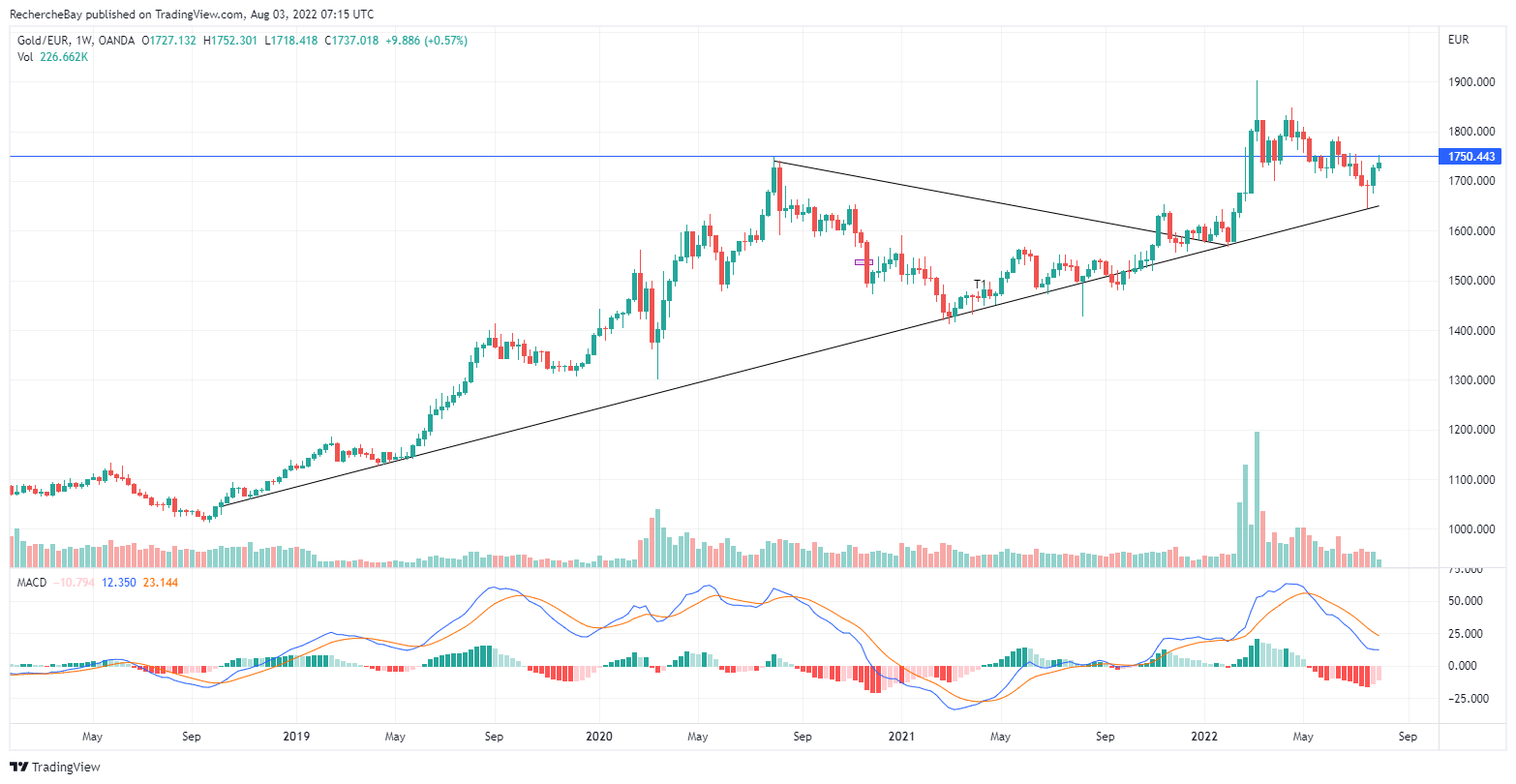 If gold breaks this level, we will likely be on our way to the all-time highs for gold in Euros, against the backdrop of the deepening recession in Europe.
How Gold Performs During Recessions?

➤ https://t.co/rTi2zu3JY0#gold #recession #investing pic.twitter.com/uJqrezNvtK

— GoldBroker (@Goldbroker_com) July 25, 2022
The information contained in this article is for information purposes only and does not constitute investment advice or a recommendation to buy or sell.